AS TO DISNEY ARTWORK, LOGOS, AND PROPERTIES: ©DISNEY
The author is Krista Connor, a Travel Advisor at Magic Family Getaways.
______________________________________
Are you ready for an exciting adventure that combines the magic of Disney with the enchanting world of Moana? Starting October 16, 2023, Walt Disney World Resort's EPCOT theme park will unveil the all-new "Journey of Water, Inspired by Moana." Here is a sneak peek into what you can expect from this captivating addition to the park.
A Magical Exploration of Nature
Nestled within the World of Nature at Epcot, the Journey of Water invites guests on a self-guided expedition through a beautifully landscaped walking trail filled with surprises at every turn. Here, you'll discover the incredible potential of water and its connection to our planet, just like Moana did with the ocean.

But before you embark on this aquatic adventure, let's explore what you should know about Journey of Water:
1. It's Interactive: A Walk Through the Water Cycle
This attraction is unlike any other you'll find at Disney. It's not about animatronics or fast-paced rides; instead, it's an immersive, educational, and entertaining experience. As you traverse the circular path, you'll encounter nine different zones representing phases of the water cycle, including Rain, Stream, Wetland, Spring, Land, Lake, River, Ocean, and Sky. These zones offer a deeper understanding of the vital role water plays on our planet.
2. Stay Dry or Get Wet!
Are you worried about getting soaked? Don't be! While there are water features and splash pads for those eager to cool off, there's also a "dry path" for those who prefer to stay dry. However, be warned, it may be hard for the little ones to resist the allure of these water elements, especially on those hot Florida days.
3. Daytime vs. Nighttime Magic
Much like the magical world of Pandora, Journey of Water transforms into a different experience at night. Spectacular lighting creates a luminescent ambiance, particularly in the area where you'll encounter Te Fiti. So, whether you visit during the day or at night, you're in for a visually stunning journey.

4. Meet Moana
What could be better than meeting Moana herself in a place inspired by her incredible adventures? As you explore Journey of Water, keep an eye out for a dedicated Moana meet-and-greet location. You'll have the opportunity to say "hi" to Moana, take photos, and share a special moment with this beloved Disney character.
Are you feeling the excitement? We certainly are! If you're ready to experience the wonders of Epcot and the enchantment of Journey of Water, Inspired by Moana, why not reach out to Magic Family Getaways today? Let's start planning your unforgettable Walt Disney World vacation, complete with this fantastic new attraction that's sure to make a splash in your memories!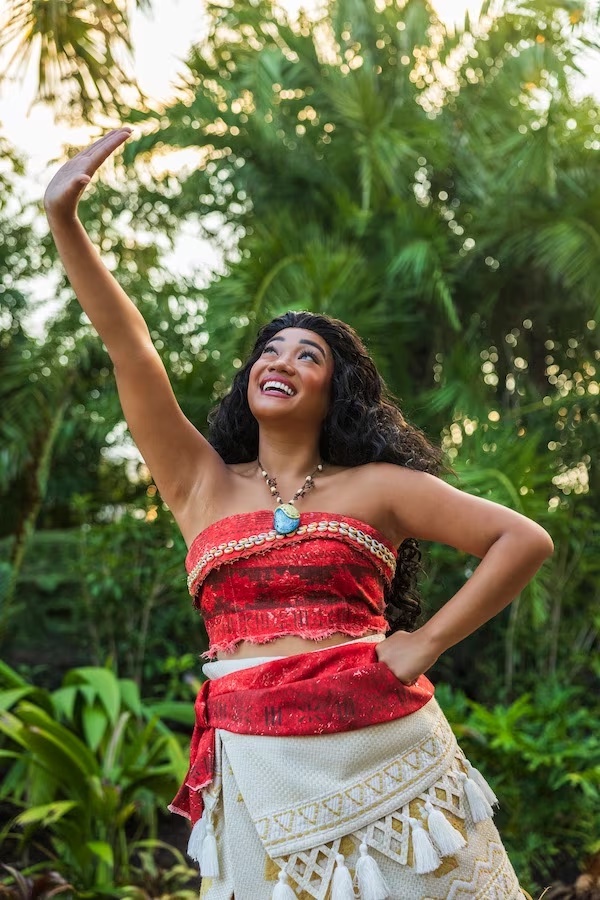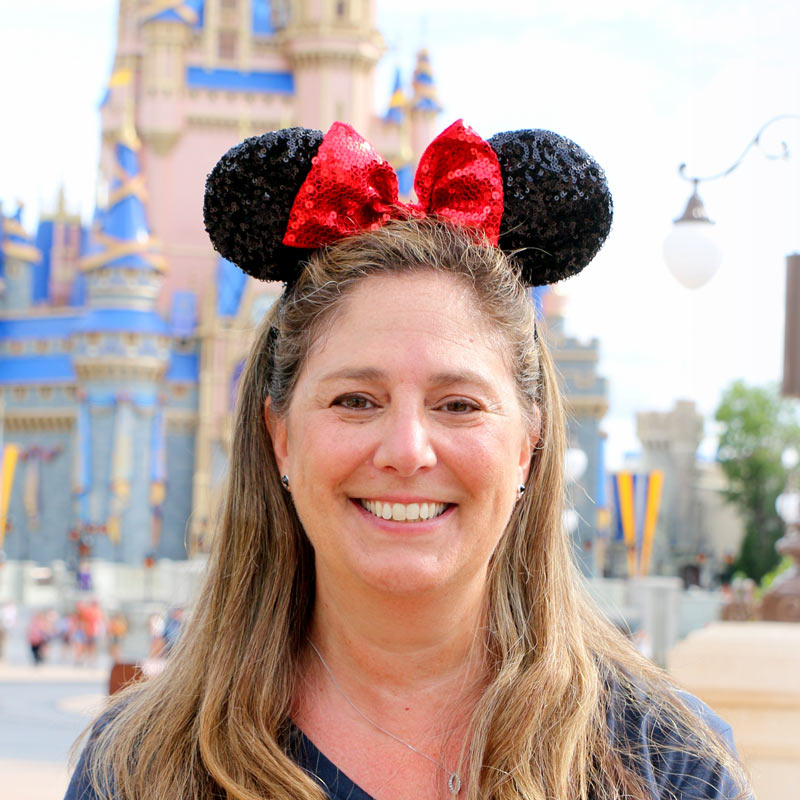 Krista Connor
Travel Consultant
Magic Family Getaways LLC
An Authorized Disney Vacation Planner
Phone (856) 979-3763
Fax +1 (973) 969-3010
Office Hours:
Monday through Saturday 9:00am – 5:00pm EST
Sunday & evening hours by appointment
Krista is a dedicated travel professional who holds a Bachelor of Arts in Communications from Rowan University. Her diverse career journey has equipped her with a wide range of skills, including event planning, marketing, and communications. With a passion for creating magical experiences, Krista has channeled her expertise into crafting unforgettable family vacations. Her portfolio includes orchestrating group trips, coordinating extended family getaways, and coordinating destination weddings and honeymoons.
Committed to staying current in her knowledge, Krista diligently pursues ongoing education in travel-related matters, ensuring that she remains a valuable resource to those she serves. She holds several certifications and is in the process of obtaining her Certified Travel Advisors status.
Residing in Marlton, New Jersey, Krista enjoys traveling with her husband, and their delightful daughter. Beyond her professional pursuits, Krista enjoys indulging her creative side through crafting. You'll often find her crafting personalized Disney Tee shirts and adorable Mickey ears for her circle of friends and loved ones, adding an extra touch of magic to their lives.
At Magic Family Getaways, advisors plan and design unforgettable vacation experiences for families who want the confidence that every step is handled. Its team of expert advisors can save you time and money and attend to the smallest detail so you can focus on creating memories that last a lifetime.