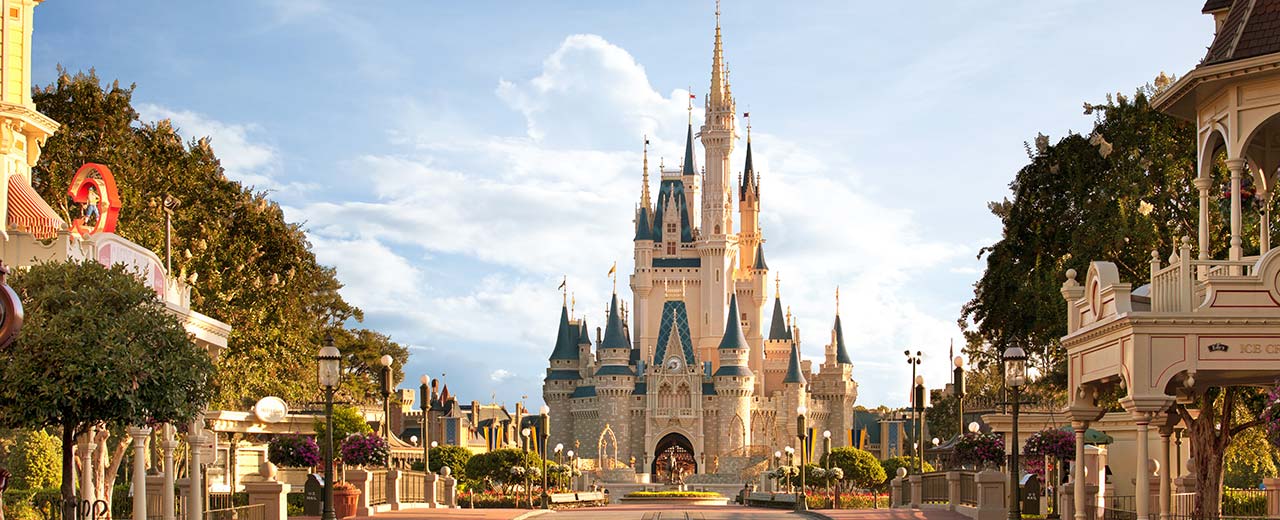 Magic Family Getaways is an Authorized Disney Vacation Planner. We provide complimentary travel planning services to all our clients.
We are a family run agency with extensive experience in the travel industry and corporate client service/sales and marketing for over 17 years. Combined, our team has visited Walt Disney World more than 1000+ times and visited all Disney destinations to many times to keep count. We are proud to call ourselves true Disney travel experts!
We Believe…
In the quality and value of the Disney brand.
Importance of lifetime memories.
In sharing the Magic of Disney with you and your family.
If it's your 1st or 100th trip, each vacation experience is special and unique.
Attention to detail the "Disney Way".
We only hire agents who are serious about their business, deliver the best client service, have extensive experience with the Disney brand and the travel industry.  All agents will have successfully completed Disney's College of Knowledge™ and visited a majority of Disney's destinations both in person and on site. Agents will provide our guests with the following:
Personalized vacation plan for your family.  Assistance before, during and after your vacation.
They will find the best value for your money for your vacation. They will monitor the cost of your vacation and make sure you always pay the lowest price.
Our consultants will be pleased to give you tips on how to choose the right combination of fun, activities and Disney Magic!  They will advise on: excursions, transportation, "must do's", parades, fireworks, restaurants, meal plans, golf, tennis, archery, horseback riding and so much more.
Sit back, relax and travel hassle free.  No need to spend hours on the Internet planning your next getaway, let us do all the work for you while you have all the fun!
Trust us to choose a perfect vacation for you and your family!
Kim – Owner
Kim is the owner and founder of Magic Family Getaways LLC. She holds a 15-year corporate background that focused on client relationship management, sales and marketing. She brings this expertise to grow the agency's business and focus on all client relationships, with the strong belief that every client is treated with the highest level of service and that Disney truly provides hassle-free travel, extraordinary accommodations, one-of-a kind experiences and world class service. With her sales and marketing experience combined with a love of Disney since an early age, she has very strong knowledge of all of Disney's Destinations: Adventures by Disney, Aulani – A Disney Resort & Spa, Disney Cruise Line, Disneyland Resort, and Walt Disney World Resort.
Kim holds a BS Degree from Drexel University in International Business, speaks Spanish and has a strong working knowledge in French. Her favorite Disney character is Moana, and she embraces Walt Disney's quote, "When you believe in a thing, believe in it all the way, implicitly and unquestionable." She is married, and a mom of three active boys.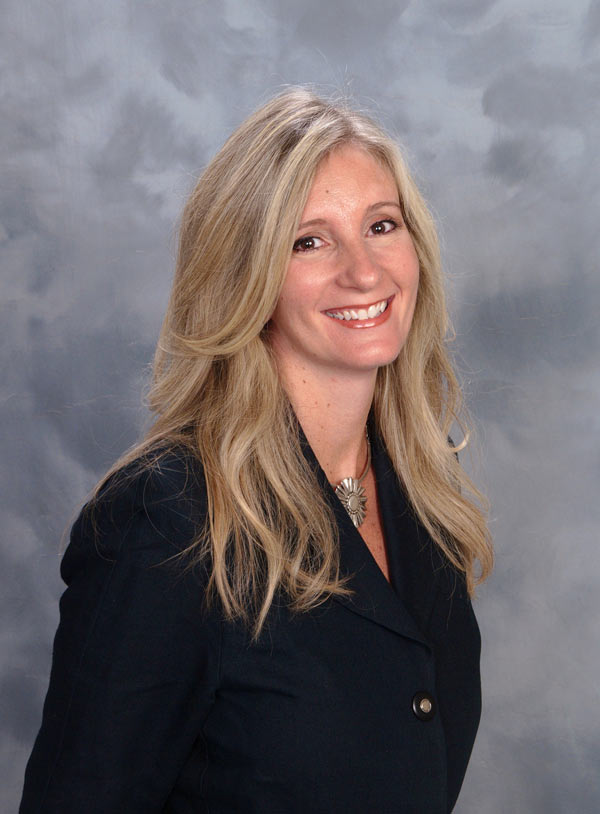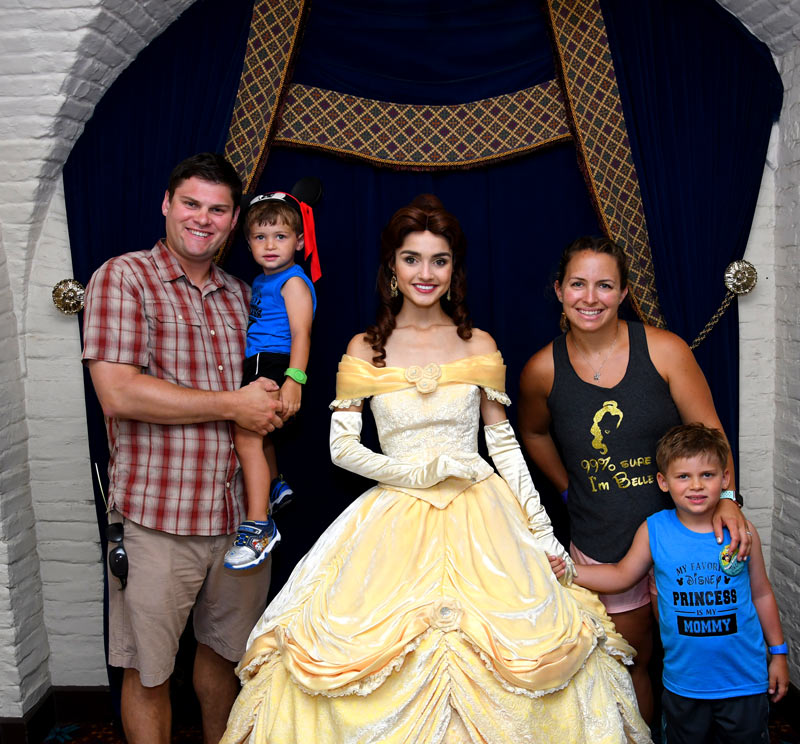 Alicia – Travel Advisor
One of Alicia's earliest memories is from visiting Disney World with her family. She received a permanent souvenir when she split her chin open on the original slide at the Polynesian and had to get stitches! Even so, she has always loved everything Disney, especially her favorite princess, Belle. Since getting married, Alicia and her husband have returned to Disney World multiple times, some with their entire family, and others with their two boys. There is something about seeing Disney through your children's eyes that makes it even more magical! Alicia is passionate about planning a stress free trip that leaves everyone with magical memories and the desire to return ASAP. She also has some tips and tricks to make sure everyone gets their money's worth when on the Disney Dining Plan (too bad her husband likes to ignore them)!
Alicia graduated from Notre Dame with a BS in Mathematics with a Business Focus and worked in Benefit Outsourcing, a very client driven field. She has in depth customer service experience and works to ensure that everyone walks away a satisfied customer. She and her husband John reside in the Chicago suburbs with their two boys and are constantly looking forward to their next (Disney) adventure!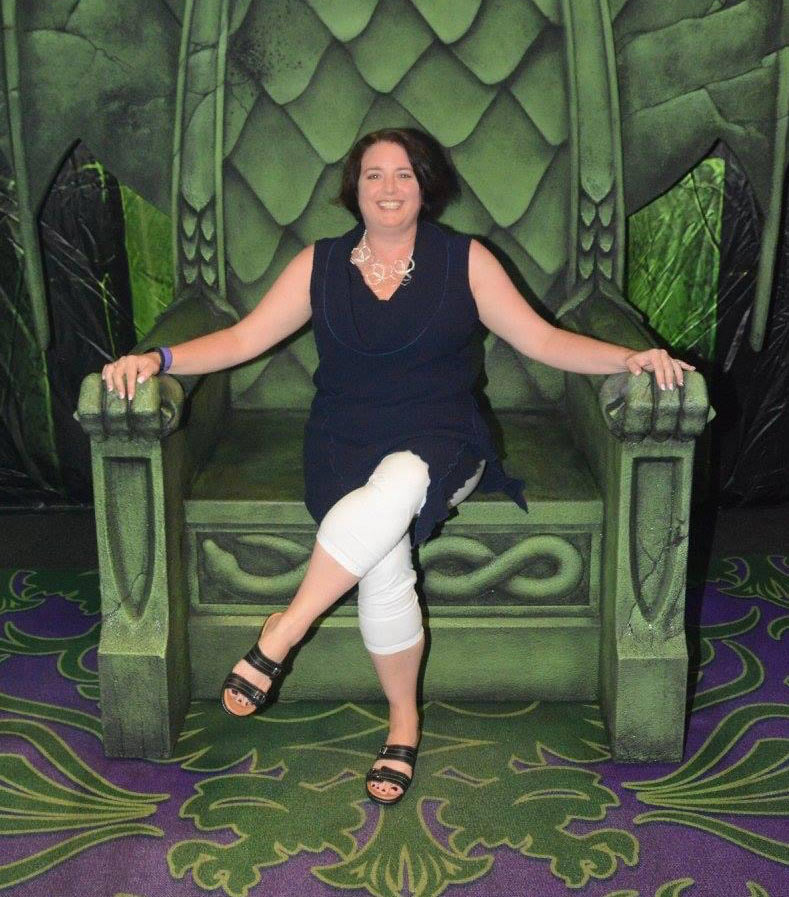 Amy – Travel Advisor
Amy first traveled to Walt Disney World at age 14 on the Big Red Boat and has been hooked ever since. She's been lucky to experience Disney many times from the High School Grad Night Party to the Food & Wine Festival with longtime friends (adults only). Running the Tower of Terror race, celebrating big birthdays and anniversaries and traveling the Mediterranean on the Disney Magic.
She strives to bring that first time excitement to every trip no matter if it's your 1st or 20th time visiting. There's always something new to experience. Amy has planned trips for ages 18mo to 75 years old. There's something amazing to experience for those of all ages.
Amy graduated from Ohio University with a BS in Sports Administration and a minor in business. She spent many years in customer service before devoting herself to her family as a stay-at-home mom and raising a son & daughter.
Amy resides in New Jersey but is an Ohio girl at heart, born and raised in the suburbs of Cleveland. She has passed on her love of Disney to her children for the past 19 years and strives to do that with all her clients.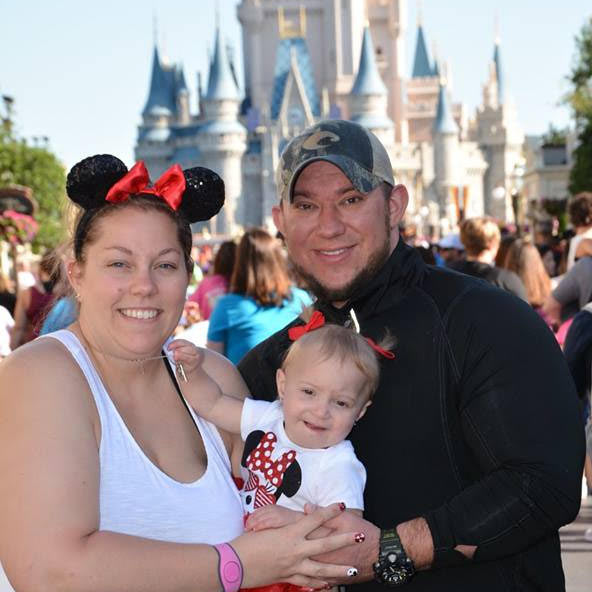 Andrea – Travel Advisor
Andrea has loved everything about Disney since she planned her honeymoon to Walt Disney World Resort in 2014. During their first trip (and every trip since!) they fell in love with the restaurants and food in Disney.  They enjoy trying new places in the parks as well as the resorts. She has been to Disney during the Epcot Food and Wine Festival and the Epcot Flower Show, which were both great experiences! She is passionate about planning Disney vacations that include detailed memorable moments for kids and adults alike. Andrea's extensive Disney knowledge will guarantee a customized itinerary to fit every person's expectations.
Andrea earned her BA in Interior Design and minored in Marketing at Kent State University. After years of working as a project manager for a large retail corporation, she understands that the importance of customer service and attention to detail is the key to her vacation planning.
Andrea resides in Akron Ohio with her husband and little girl, Lily. Lily made her first trip to Disney at 16 months old and loved every second.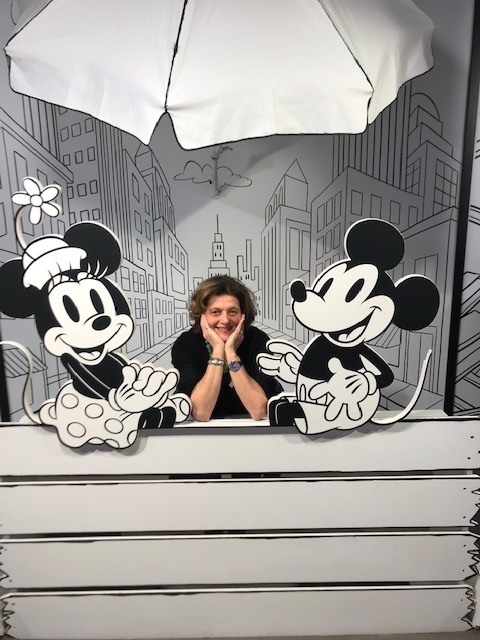 Ann – Travel Advisor
Ann first visited Disney World when her son was 8. She's been back numerous times since, and with each new trip, there's always something new and even more magical! Since making memories is what travel is all about, she strives to bring that same sense of amazement, wonder and fun to every client she works with, taking care of all the details, so that your trip is seamless. No muss, no fuss!
If you're looking for a vacation beyond the theme parks, maybe a first trip to Mexico, Europe or the Caribbean, she can help navigate a myriad of options—everything from all-inclusive luxury trips from Adventures By Disney or Tauck Tours, to spectacular river or ocean cruises. She is a certified travel specialist for Costa Rica, an amazing country that offers unique experiences for families both young and old. Or she can book you at deluxe properties like the Atlantis, Club Med or Beaches. Whatever your pleasure, she'll work with you to make it happen.
Ann lives in northern New Jersey with her family. She holds a Certificate in Travel and Tourism from New York University, and a B.A. degree in Political Science from the University of Rochester. She continues to work as a publishing professional, with a 20-year background in the sales and marketing of children's books. But family travel is and always has been her passion. She encourages parents to make sure their kids read about the destinations they will be visiting, and to allow them to have a say in some part of the planning. Her favorite travel tip: Make sure there's adequate bonding time for the whole family–but as parents, take some adult alone time for relaxing and rejuvenating. We all need that!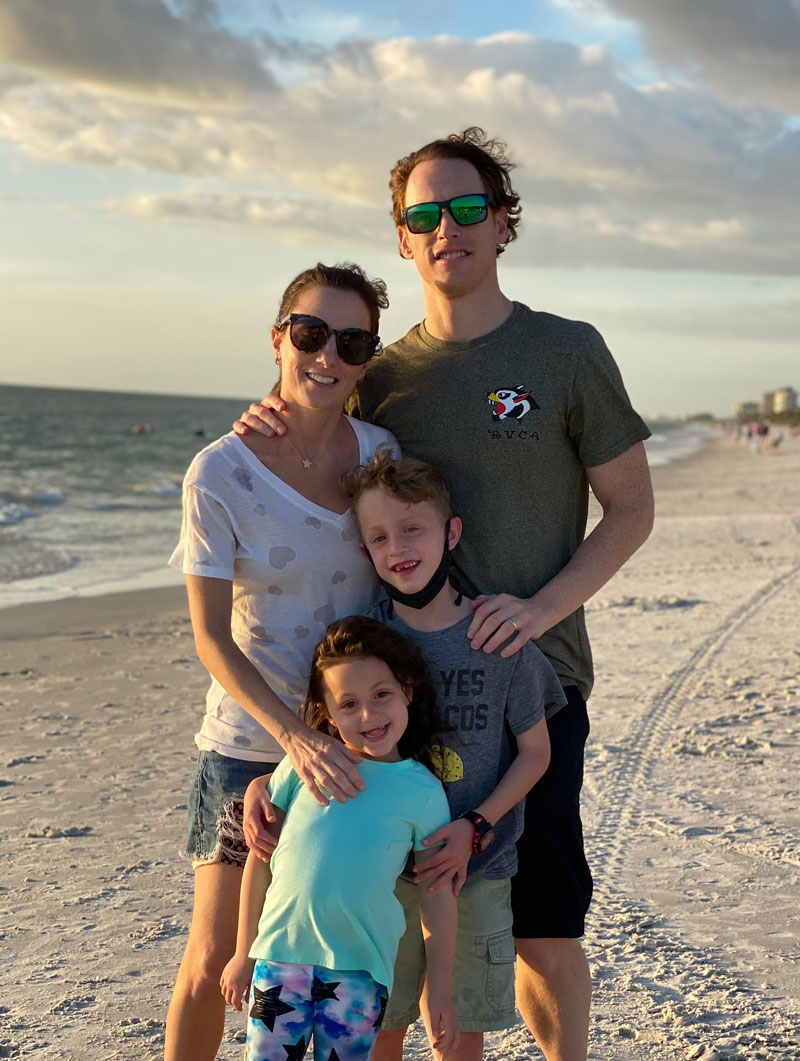 Cara – Travel Advisor
Cara is a lifelong traveler! She has visited many different Caribbean islands since she was a child, and now she takes her own family all over the globe! From Peru and Colombia to Portugal, Morocco, Iceland, Italy, France and Spain and all the way to Thailand, Singapore and Vietnam, Cara has a love of visiting, learning and tasting new cultures.
When she is not planning her own trips, Cara loves to help other people find the perfect couples or family vacation. She will make your vacation seamless and unique!
Cara has an honors degree from the University of Michigan in Ann Arbor in English and Creative Writing, and a Masters in Early Childhood Education from Hunter College. She now lives in Westchester with her husband, son and daughter.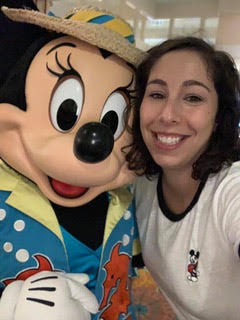 Felice – Travel Advisor
Felice remembers her first Disney vacation (complete with fanny pack, keds and a 80's style mickey shirt!) as the best week of her life. Not much has changed in the past 30 years, but now she brings her husband and two boys with her to experience the magic. (She still rocks the fanny pack!)
Felice knows that first time visits can be overwhelming, and is committed to making sure that families have a fun, stress free, memory filled magical vacation.
Felice studied political science at the University of Rhode Island and lives in Boston, where she owns a Craft Beer distribution company with her husband.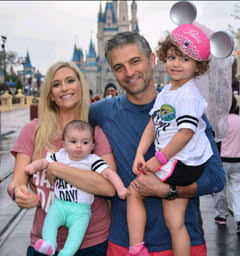 Heather – Travel Advisor
Heather was born and raised in Rochester, New York and received a Bachelors Degree in Business from St. John Fisher college.
She is a lifelong Disney fan and has been visiting The Happiest Place on Earth for over 25 years! Starting from a very young age, Heather knew she was going to be a lifelong lover of travel. She has extensive knowledge and experience of all things Disney and visits any chance she gets.
When she isn't taking a memorable trip with her family, Heather finds joy in helping others plan a getaway of their dreams. She has traveled all around the world and her favorite European country to date is Italy. Whether you're looking for a magical Disney vacation, cruise or an International trip of a lifetime, she can help make your vision a reality!
Heather is committed to building strong relationships with each and every client. She is known to family and friends as the "Disney Mom" and is passionate about keeping the planning portion fun. Not only will she help you put together your trip, she will share numerous tips and tricks to keep your trip seamless and exciting. She understands that planning vacations can be overwhelming but she confidently assures families that they too will become Disney experts before even setting foot in the park!
She currently resides in Fairfield County, Connecticut with her husband and two little princesses.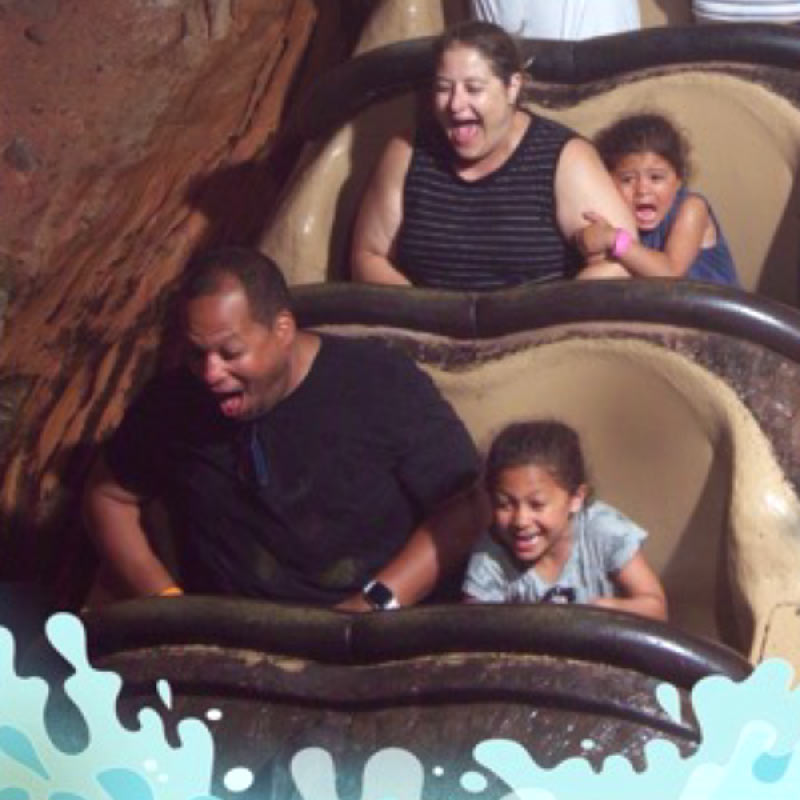 Jason – Travel Advisor
Jason has loved Disney for his entire life! He has been visiting Walt Disney World since he was one. Jason's love for Disney starts with Walt himself and everything he was able to create. Jason has admired everything from the animated movies, to the theme parks. The attention to details and story telling is magical.
Jason's has been able to experience Walt Disney World with his family multiple times throughout the years. Nothing brings him more joy then being able to share his love for Disney with them. Their favorite attractions is Expedition Everest, Splash Mountain and Big Thunder Mountain Railroad.
Jason was born in raised in Fairfield Connecticut and now lives in Trumbull Connecticut with his wife and 2 daughters. He spent 20 years working retail and with a focus on customer experience.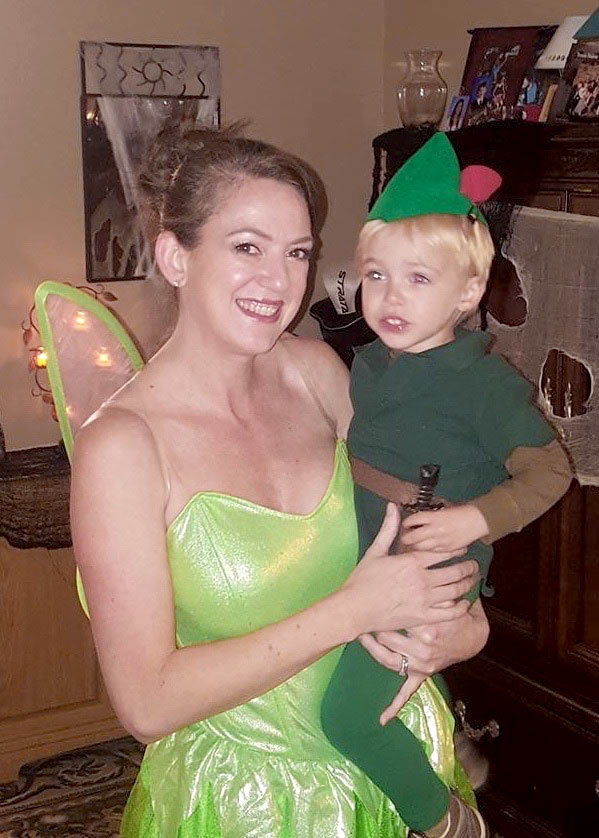 Jeanne-Marie – Travel Advisor
Jeanne-Marie has several years of experience booking travel and hotel accommodations. She worked in live theater for over 10 years where she had the opportunity to make arrangements for domestic and international traveling artists and she was responsible for all hospitality during their visit. She will put her excellent communication and organizational skills to good use planning a worry free vacation for you and your family. Jeanne-Marie grew up in South Florida and was fortunate enough to have visited the Disney World and Universal Studios' parks over a dozen times! She has many fond childhood memories and has begun to form new memories with her own children. She looks forward to helping you do the same.
Jeanne-Marie holds a Bachelor degree in Business Administration from Florida Atlantic University and currently resides in Central New Jersey with her husband and two children.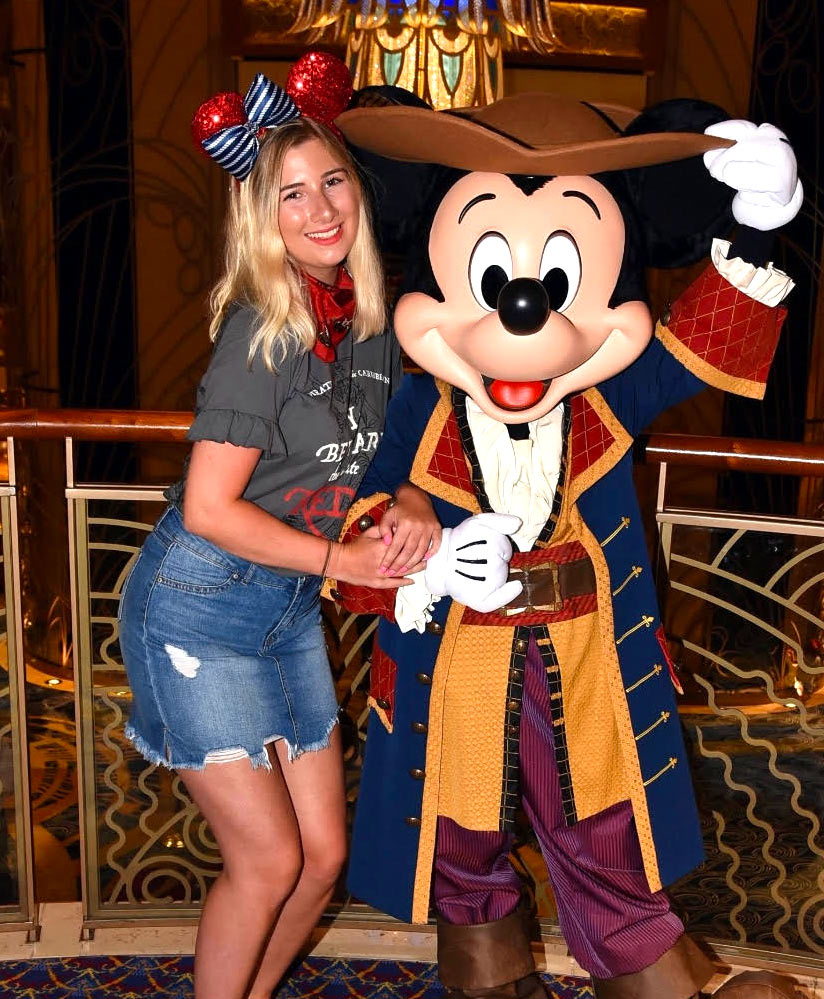 Jessica – Travel Advisor
Jessica has loved Disney for her entire life! Her first trip was to Disneyland when she was only 3 months old! She uses her Walt Disney World Annual Pass several times a year. She also loves going on Disney Cruises to the amazing, Castaway Cay! Jessica is excited to plan every detail of your trip from helping to pick your hotel, to adding on special tours or dessert parties. She enjoys talking with each client to find the perfect options for everyone. There is nothing she loves more than helping to plan every family's dream vacation.
Jessica graduated from the Fashion Institute of Technology and is now a Fashion Design teacher for high school students! She resides in Westchester, New York with her family and adorable French bulldog, Arthur!
Jill – Travel Advisor
Jill has 10 plus years experience in Sales and Marketing and a love for planning! This love has turned into a true passion for creating vacations that will be unique, memorable, and tailored to each person in the party. It can be overwhelming to plan a theme park vacation and she will be there every step of the way to take the stress out of planning and hopefully have some fun along the way! Her main goal is to make your life easier and your vacation to run smoothly.
Jill has a BA in Communications from University or Rhode Island. She resides in northern New Jersey with her husband and two energetic, non stop children.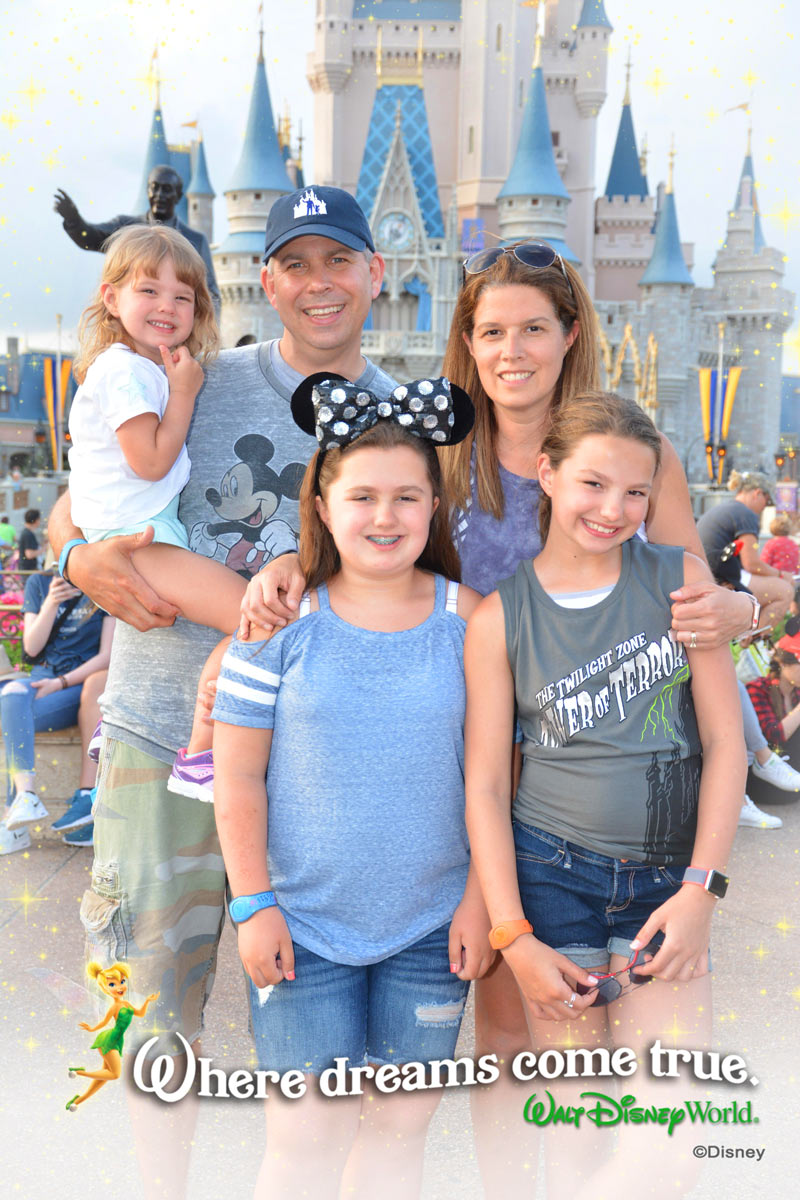 Kara – Travel Advisor
Kara is a lifelong lover of Disney.  She has been visiting the Walt Disney Resort since she was 1 year old and has been planning memorable Disney vacations for her family and friends for over 20 years.  She has passed her love and passion for Disney onto her children for the past 14 years and her family enjoys almost all their vacations at Disney Destinations!
Kara has experienced so many exciting things at Walt Disney World over the years such as Epcot's International Flower and Garden Festival, International Food and Wine Festival, Mickey's Not so Scary Halloween Party and Mickey's Very Merry Christmas Party.  She loves to share her Disney knowledge with her clients to help them plan a vacation of a lifetime! Kara truly enjoys helping to take all the stress and hassle away, and making all your Disney dreams come true
Kara was born and raised in Shelton, Connecticut and currently lives in Cheshire, Connecticut with her husband Scott and 3 beautiful daughters.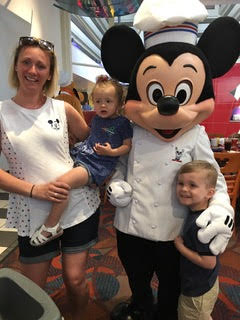 Kathleen – Travel Advisor
Kathleen is a longtime Disney fan. As a young child she visited Disney World often. Through her adult life she has traveled to Disney many times, for special occasions; birthdays, holidays and her honeymoon. Kathleen has been lucky enough to travel during some of Disney special events throughout the year. She has traveled during the International Food & Wine Festival at Epcot, Christmas, New Years and the Flower Show. She has also stayed at many different resorts so she is able to help guide you in the right stay for your family, group, or adult getaway.
Kathleen was a preschool teacher for years before she decided to become a stay at home Mom to be with her two children. Kathleen takes her love of Disney and her love of teaching and learning to a new level. She is always researching and learning all the new ins and outs on what is happening in Disney life. She is willing to take her knowledge of Disney and organization of teaching to personalize each family vacation. She is very excited to help plan your magical and dream vacation!
Kathleen has grown up in New Jersey and resides there with her husband and two children.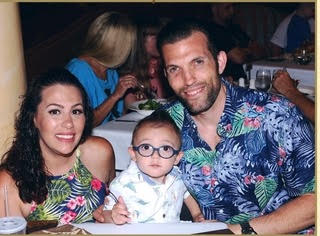 Kelly – Travel Advisor
Kelly has been a Disney fanatic for as long as she can remember, but her love for the company really solidified when she interned with the Walt Disney World College Program. This is where her passion for great customer service and her joy in making lasting magical memories was fully realized.. She loves nothing more than being able to share her love of all things Disney with others, and being able to help them make the most of their vacation.
Kelly is a Certified Autism Travel Professional, an important credential only obtained by taking many hours of Autism education, and looks forward to assisting families traveling with Autism.
Kelly currently resides in Riverdale, New Jersey with her Disney loving husband and their most adorable and amazing son. She pursues her two strong passions: a love of skin care and helping clients plan fun, memorable and magical vacations!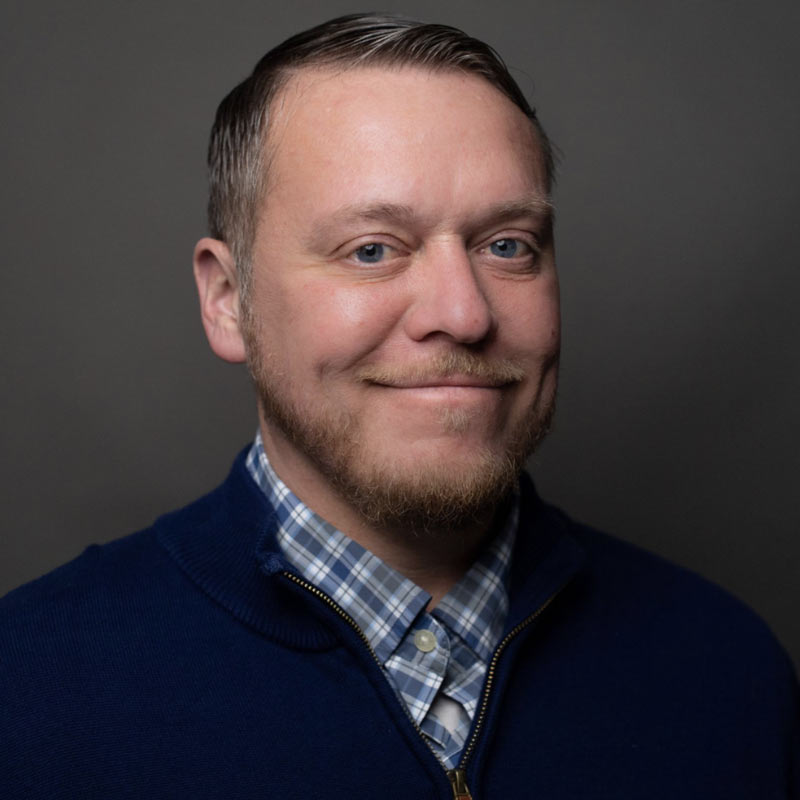 Kris – Travel Advisor
Kris has loved Disney ever since his first trip with his grandparents when he was a kid. He remembers being filled with excitement seeing Tigger for the first time as though he was an A-list celebrity (he even got an autograph!). In the late 90s, during and after college, Kris lived in Winter Park, Florida, and would visit Disney parks, Downtown Disney, and The Boardwalk areas as an annual pass holder. Now he travels to Disney as often as he can with Jess and their two adorable daughters, Ava and Madison. He loves reliving the childhood excitement and magic of Disney through them.
Kris believes Disney is the most magical place on earth, and he goes above and beyond to ensure every guest has the best experience possible. Kris understands every client is different and wants to extend his love and passion for Disney to help them plan a genuinely stress-free magical vacation. Kris dedicates himself to ensuring every guest has a truly magical experience!
Kris has a degree in the music recording arts from Full Sail University and did a brief internship at Disney doing live sound engineering at pleasure island (for any old schoolers that may remember PI).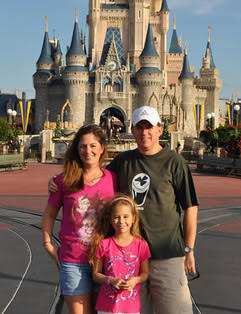 Krista – Travel Advisor
Krista enjoys planning and researching Disney vacations almost as much as she enjoys the vacation itself! Her first trip to Disney, in 1978, began a lifelong passion for travel, but it wasn't until her daughter was born that she truly caught the Disney bug.  Now, with over 20+ trips to Walt Disney World and on Disney Cruise Line, she cannot wait for her next adventure.
Graduating from Rowan University with a BA in Communications, Krista has formulated career experience in a variety of skills including events planning, marketing, and communications. She has been able to apply these skills towards budgeting, planning, and executing the best Disney vacations. Krista has planned group trips, coordinated extended family vacations, and been recruited by first-time Disney travelers to help them through the Disney World planning process.
Krista has obtained this important credential in our industry by taking various hours of education in Autism. She will be taking continuing education in Autism every year and assisting families traveling with Autism.
Krista lives in Marlton, NJ with her husband Dennis and daughter, Kayla. Besides planning Disney vacations, she enjoys crafting and can be found making her friends and family Disney Tee shirts and Mickey ears!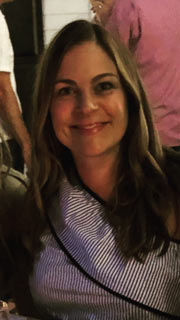 Krystin – Travel Advisor
Krystin's love for Disney and travel started at a young age. The memories made as a child on family Disney trips continued into adulthood, taking frequent trips with her husband and two children. She now enjoys creating those magical memories for others. She has traveled and planned for herself including her large extended family.
Every bit of the planning process is exciting to her. Krystin loves working with all budgets and clients, with attention to every detail. Each vacation is treated with the same level of personal attention she'd give her own.
Krystin is a hair stylist by trade. She was born and raised in Fairfield County, Connecticut where she currently resides with her husband and two sons.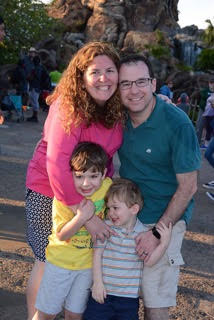 Lauren – Travel Advisor
Lauren loves traveling! She took her first trip to Walt Disney World when she was in first grade, and has been fortunate to return many times since! Over the last several years, Lauren has planned several Disney trips for her family! From accommodations, to admission, dining, attractions, and even packing, Lauren loves finding the options that meet the needs of everyone on the trip! Lauren enjoys listening to and developing a relationship with her clients so they can find the perfect match. She is dedicated to helping you decide which experience is right for you and your family's trip! Lauren's communication skills, organizational skills, and passion for Disney will help you truly enjoy "the most magical place on earth."
Lauren was born, raised, and currently lives in the boyhood state of Walt Disney. She lives in St. Louis, Missouri (a few hours from the Walt Disney Hometown Museum) with her husband and two boys. Lauren holds an undergraduate degree from Indiana University and a master's degree from Webster University.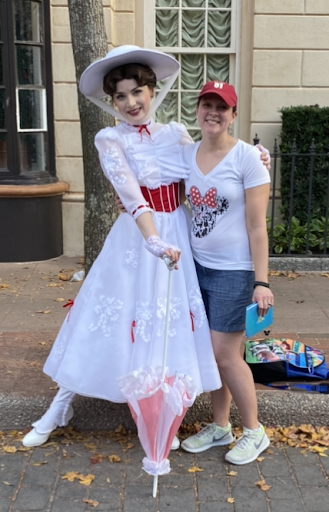 Lindsay – Travel Advisor
Lindsay first traveled to WDW in 1987 before she started Kindergarten. She returned a few times as a child, and one of her fondest memories is the behind the scenes tour where she was chosen to ride the bee from Honey! I Shrunk the Kids in front of the green screen to simulate the filming of that scene!
Lindsay is a high school Spanish teacher at her alma mater in Central Pennsylvania. She has organized student trips to Costa Rica, Puerto Rico, and Peru, and she has chaperoned other student trips to Europe and Mexico. She also has the pleasure of directing plays and musicals – including Disney's Beauty & the Beast and The Little Mermaid. She even performs in community theatre, too, and has played the role of Mrs. Corry in Disney's Mary Poppins!
She and her husband have traveled to WDW to celebrate their college graduation and their anniversary, and for weekend getaways. They have since returned with their son to celebrate his first birthday! Lindsay has also chaperoned senior class trips to WDW. Whether it's your first trip or your fifteenth, the magic never gets old – there are always new adventures to be had!
Her favorite Disney character is Mary Poppins, who is "practically perfect in every way." And Lindsay fully agrees when Mary says "anything can happen if you let it!"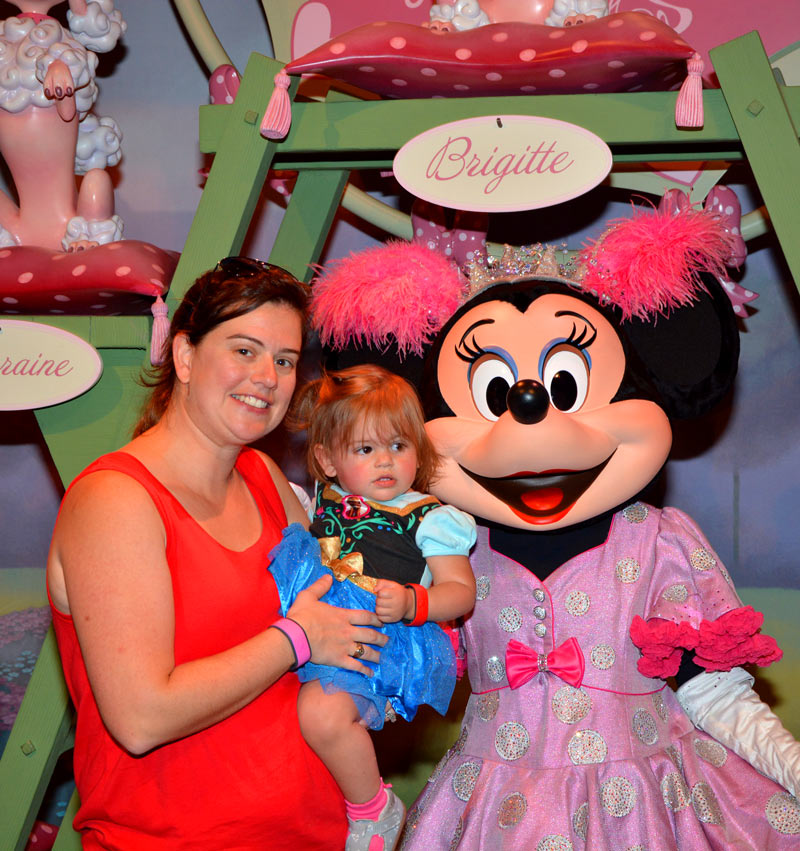 Meridith – Travel Advisor
Meridith's love of Disney started at a young age! Her first trip was when she was three.  She spent the trip bouncing around Space Mountain or napping in the stroller.  Since college, she has enjoyed going to Walt Disney World and Disneyland numerous times with family and friends. She has planned trips for parties of all sizes with people of all ages.  She understands how to plan a trip on a budget and has tips and tricks to make the trip as seamless as possible! Meridith has experienced Epcot's International Flower and Garden Festival, Early Morning Magic, and Fireworks Dessert Party at Tomorrowland Terrace in Magic Kingdom just to name a few. She is excited to take her love of planning family vacations and help clients enjoy the magic of Disney!
Meridith has a Bachelor of Science in Education from Texas A&M.  She is married to her husband Joe and they have 4 kids. They have lived in Oklahoma, Texas, Washington, Tennessee, and currently reside in Massachusetts.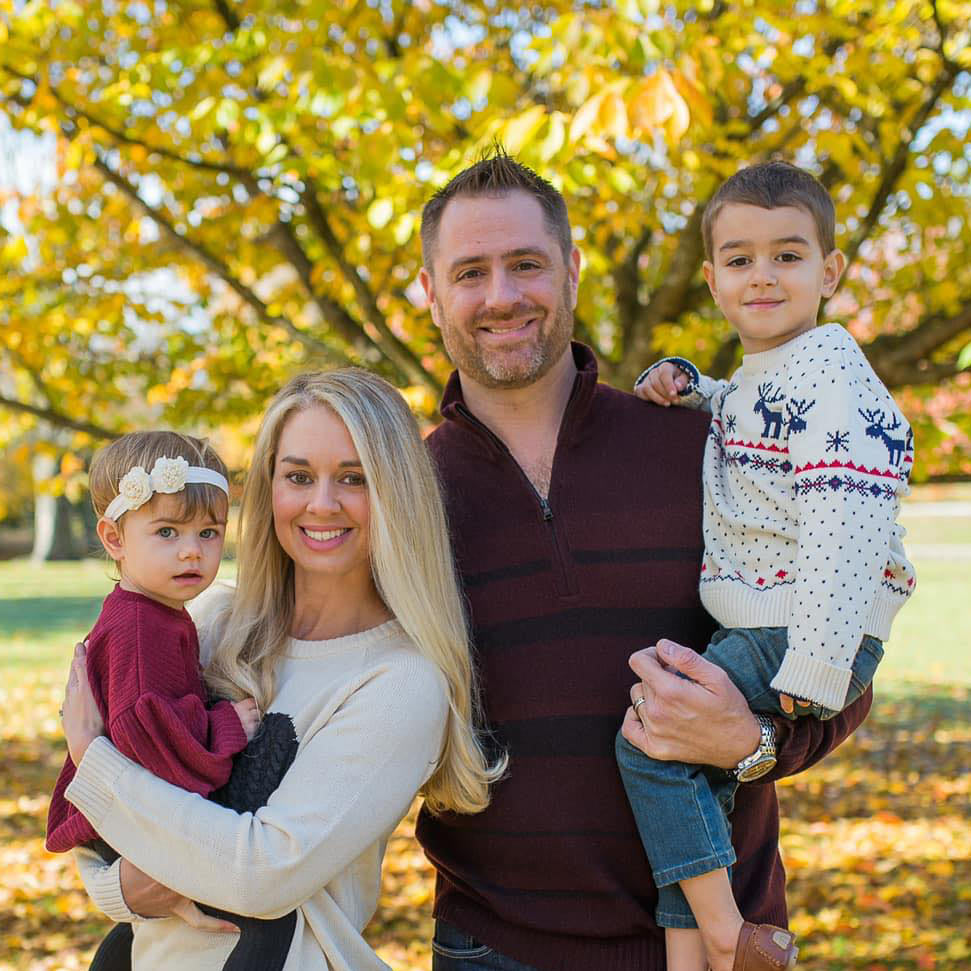 Michelle – Travel Advisor
Michelle has been going to Walt Disney World since she was in her mother's womb. She has now been over 40 times and considers herself the ultimate Disney fanatic! Her most cherished memories are from staying at the Polynesian Resort every year growing up, and she truly gets giddy anytime someone wants to "talk Disney." Did you know that Disney brought the actual Sultan of Morocco to Walt Disney World while building their restaurant in Epcot, Restaurant Marrakesh, to be sure it was as authentic as possible? Michelle lives for this kind of trivia! In fact, she used to joke that she doesn't need to leave the U.S. to tour the world because she could easily do that in Epcot! Even so, she has been to Spain, London, Scotland, Argentina, Mexico, and the Caribbean and plans to see the rest of the world over time with her husband and two children.
Michelle's passion for Disney has never waned. She got engaged at Epcot's Italy Pavilion, honeymooned at The Contemporary, and she continues to embrace the magic of Disney every day with her two young children through play. They have inherited Michelle's collection of over 100 Disney figurines, and they love playing with them as much as she did.
The only thing Michelle loves more than Walt Disney World is sharing that love with others. As a Disney expert and experienced travel agent, Michelle is uniquely qualified to craft trips that are personally tailored to meet each client's needs. She holds a degree in Media Studies and Communication from Sacred Heart University and understands that there are many ways to experience Disney. It brings her true joy to share her love, passion, and Disney knowledge with others, and she can't wait to help make your Disney dreams come true!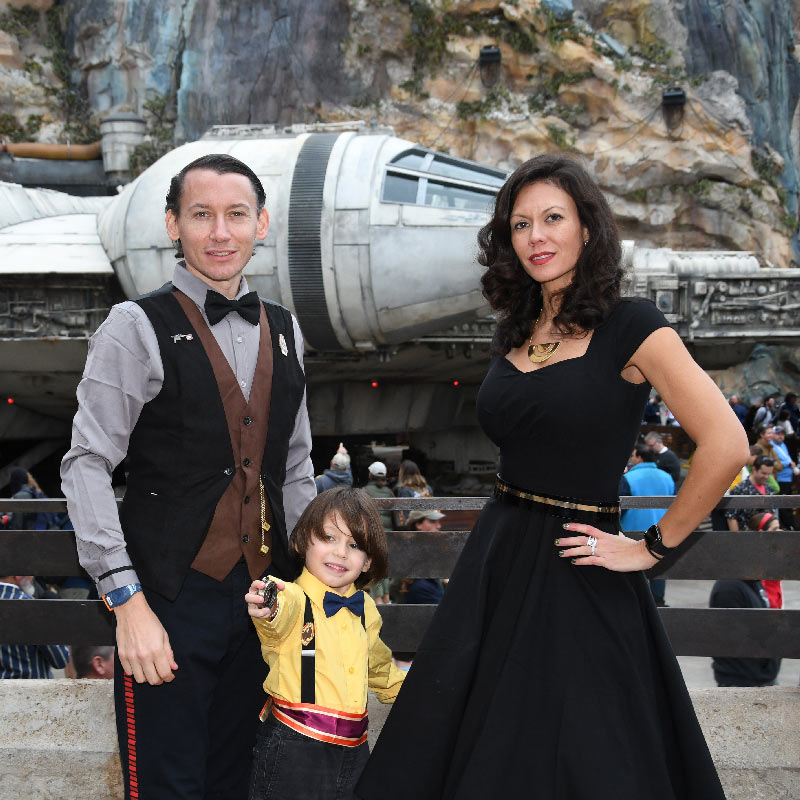 Naomi – Travel Advisor
Naomi visited Disneyland for the first time at age 7 as her family was moving from Hawaii to the Midwest. She became a forever fan after that truly magical experience. Although she and her family now live in New Jersey, they remain Walt Disney World Annual Passholders, D23 Gold Members, and visit several weeks per year. She loves sharing the excitement Disney brings with her entire family and believes no vacation can top the magic of Disney.
Naomi has experienced so many Disney special events over the years, including Epcot's Food & Wine Festival, Flower & Garden, New Year's Eve, and Mickey's Very Merry Christmas Party. However, her favorite events are the ones that combine her two passions, Disney and costuming! You can expect her family to be fully dressed up for the Mickey's Boo Bash, Not So Scary Halloween Party, Villians After Hours, and Star Wars Galactic Nights. Naomi is an expert at Disney Bounding (dressing inspired by her favorite Disney characters) and is always willing to share her expertise in preparing her clients to dress up in the parks. She is committed to sharing her knowledge of Disney with her clients to ensure they have a magical trip of a lifetime! Her main goal is to take any stress out of planning a vacation, so you can have all the fun!
Naomi graduated with a BA in Textile and Apparel Management/Merchandising and minor in business from the University of Missouri. She spent 15 years as an executive in the retail apparel industry before devoting her time to her family as a stay-at-home mom.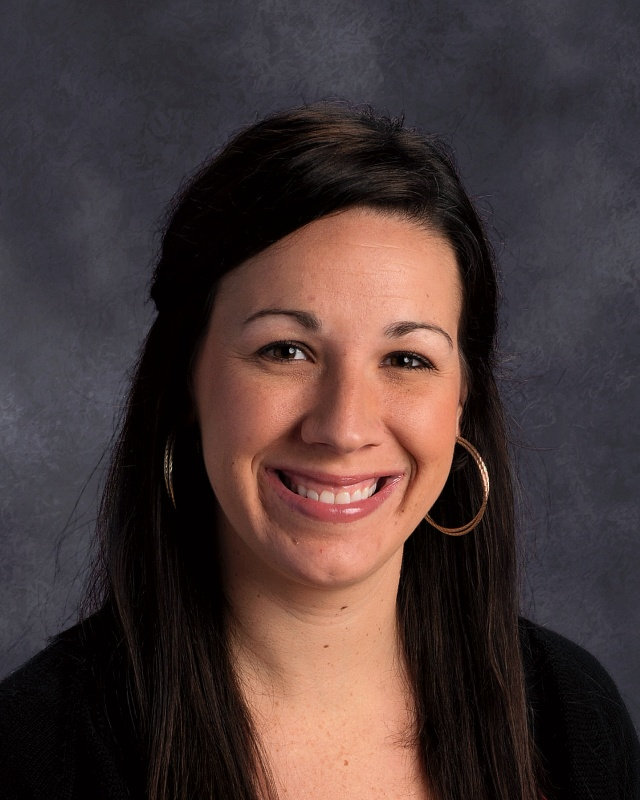 Nina – Travel Advisor
For over 30 years, Nina has been enjoying the magic of Disney. Traveling there as a child, an adult, and now with children of her own, she brings her enthusiasm and expertise to every trip she plans. She'll give you a stress-free planning process full of tips and tricks so the only thing you have to worry about is making memories. She can also help you plan your next cruise, all-inclusive tropical vacation, or international adventure.
Nina is a teacher and holds degrees from Shippensburg University, Penn State University, and Drexel University. She resides in Marysville, Pennsylvania with her husband and two young vacation-loving daughters.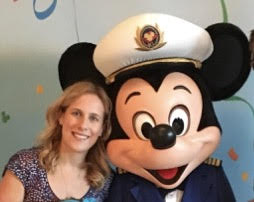 Rebecca – Travel Advisor
Rebecca caught the travel bug as a child and has been meticulously planning vacations since she was old enough to read tour books. She has always been captivated by the happy ending every Disney vacation provides for a family. Rebecca has been visiting Walt Disney World since she was a child and loves planning magical vacations for others to WDW and Disneyland, and on her own personal favorite the Disney Cruise Line. Her passion for all things Disney and her attention to detail make her an excellent resource for your family's next Disney vacation.
Rebecca holds degrees from Emory University, George Washington University Law School and Teacher's College at Columbia University. She lives in Northern New Jersey with her husband and two children.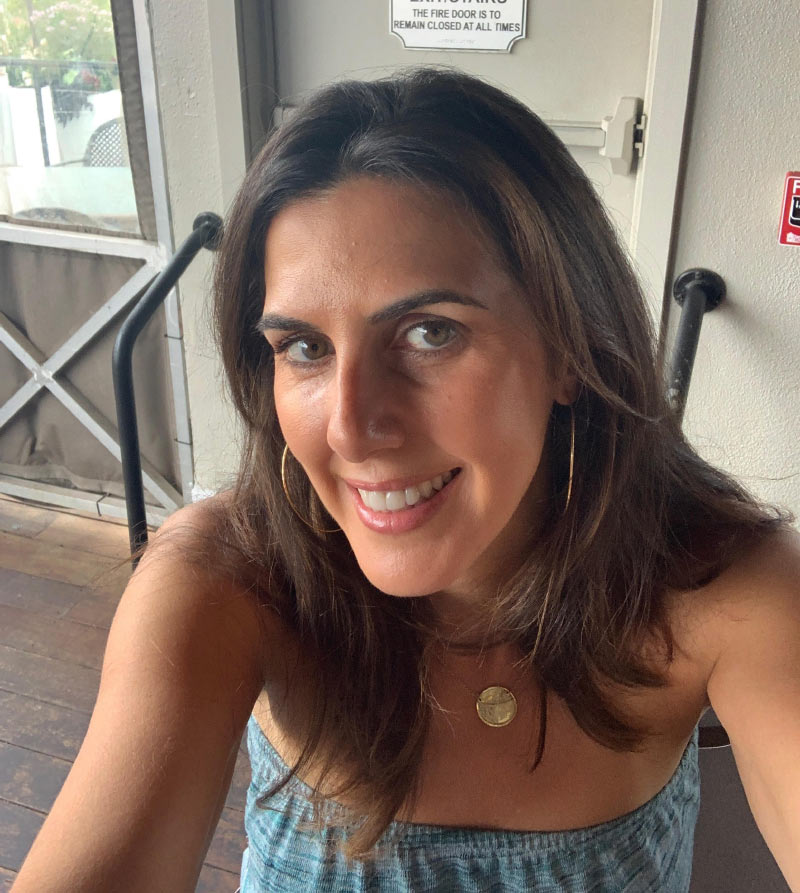 Robin – Travel Advisor
Robin's first vacation as a child was to Disney World, igniting her love and passion for travelling the world.
She's married with two teenage children and two grown step-children. She finds great pleasure in organizing getaways for her family. Now she wants to bring her expertise to families everywhere. She will help make your vacation a magical getaway. Robin keeps up with the latest travel trends. This year alone she sailed aboard the largest cruise ship to date, Royal Caribbean's Symphony of the Seas, and experienced the spectacular Aulani Disney Resort and Spa in Hawaii.
Robin has a degree in Marketing from Stonehill College in Massachusetts. She is a Bar Method fitness instructor lending her lots of energy to help plan the vacation of your dreams.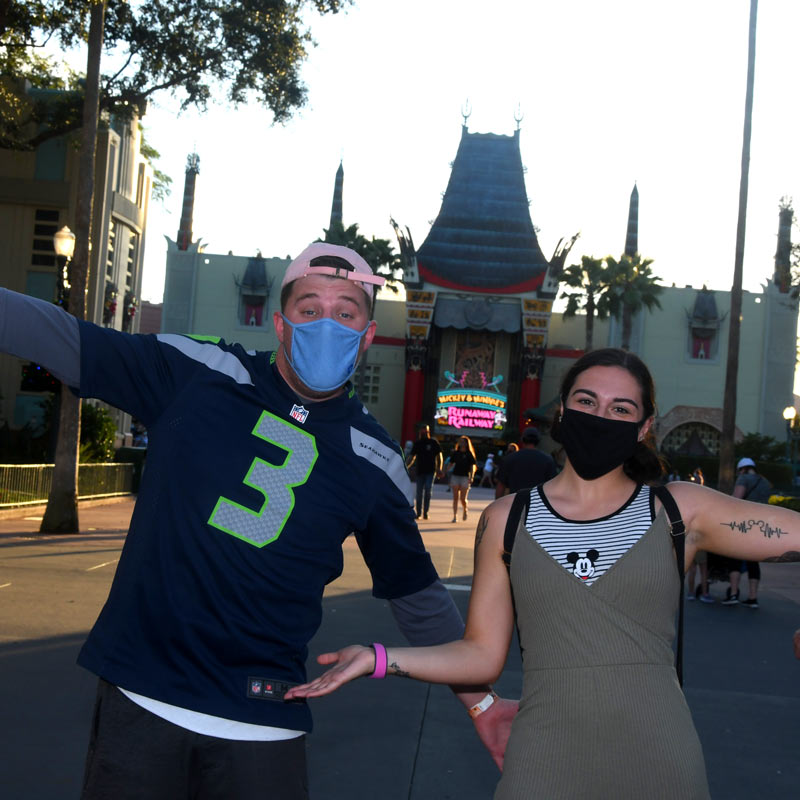 Shaun – Travel Advisor
Shaun became a travel advisor after 4+ years in the banking industry. He is a self-proclaimed travel extraordinaire, although his go-to destinations are Orlando & Southern California. Shaun met his wife at Disneyland Resort in 2018 while they were both on solo trips to the park. He told her he loved for the first time in front of Sleeping Beauty Castle 4 months later & proposed to her in front of the Rivers of America 3 months after that.
When he is not actively planning a future Disney trip for himself or his clients, Shaun spends his time making Disney ranking videos for his YouTube channel, interacting with the theme park community on Twitter, & playing basketball. He is dedicated to using his vast knowledge & experience with the resorts on both coasts to give you the Most Magical Vacation Ever!
Shaun has a Bachelors Degree from Washington State University (Go Cougs!). He has spent his entire life living up & down the west coast, from Seattle to San Diego, & currently resides in Seattle with his wife & puppy.