Frequently Asked Questions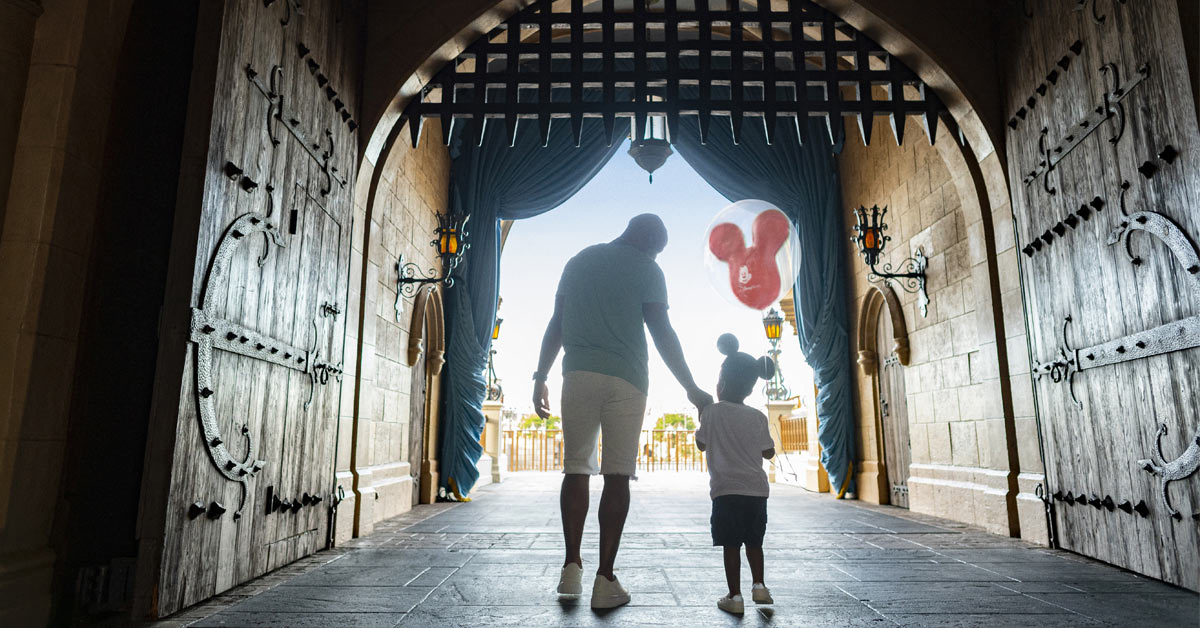 Trying to decide between booking directly with Disney and using Magic Family Getaways? Planning a Disney trip can be overwhelming and we are here to help. Here are a few answers to frequently asked questions we receive from our guests:
I am so lost when it comes to all the options at Disney World. Where do I start, where do I eat, where do I stay, what park do I go to on which day. Can you help me plan my trip?
Yes! We will help you plan your days at Disney World and throughout Orlando to help you avoid the crowds, ride the attractions suitable for your family, and even hit the restaurants you will love! Our agents have dined at every restaurant, stayed at every Disney Resort, and have been on all of the rides!
What perks do you offer?
Magic Family Getaways specializes in curating family travel experiences. A majority of our services are complementary when you to use us to book your Disney vacation!! We also will help to find the best value for your vacation.
Our guests admit they didn't know the benefits of using a travel agency, specializing in Disney Destinations, some even were nervous about the idea of surrendering the control of their vacation to a travel agency. By booking with a travel agent service as an advocate for you and your vacation. Online booking engines do not deliver this level of personal service.
Restaurant Recommendations & Reservations:

With over 100 restaurants spread all over Disney World property, do you know the best restaurant for your family and where to go?  We have dined at all Disney Restaurants and can recommend the best restaurants suitable for your family and budget. If your favorite restaurants are sold out, we will even watch for any cancellations for you.

Disney Personalized Itineraries is another service we provide that will help you plan your days at the Theme Parks. On average, our guests save 4 hours in lines at the Parks.

Answer any and all Disney questions you might have by phone, email, live chat, FB messages, text, and more!  You will have one agent that will walk you through your entire vacation…who has been there and done all of Disney!  If you need more help, you can also contact their main agency toll free, by FB, by Twitter, or by email.

Discount Watching:  If a discount comes available (after you booked), your advisor will update your reservation for you (if your vacation applies).
If I already made a reservation with Disney can I transfer it to Magic Family Getaways?
Yes, Magic Family Getaways can transfer reservations from Walt Disney World, Disneyland, Disney Cruise Line, Aulani, A Disney Resort & Spa and Adventures by Disney. They must be booked directly with Disney with a deposit within 30 days of the original booking and the reservation cannot be paid in full.
When is the best time to book a Disney Cruise Line vacation?
Simple, as early as possible! Unlike other vacation destinations, pricing on Disney Cruise Line typically increases as the ship fills. Early birds can expect great pricing and the best selection of cabin types and locations.
Can you use Disney gift cards to pay for your trip if you book thru Magic Family Getaways?
Absolutely! We are happy to help you apply the gift cards directly to your package balance.
Can Magic Family Getaways use PIN / discount codes that Disney has given us?
Yes, we can book all pins, early booking for Disney Visa Cardholders, and special shipboard credits. Plus, we normally get the discounts, before Disney releases to the Disney Visa Cardholders!
Can I transfer my reservation from AAA to Magic Family Getaways?
If a guest booked directly with AAA, you cannot transfer to Magic Family Getaways. AAA is a wholesaler and they cannot transfer that reservation.
How much do I need to put down to reserve my Disney vacation?
If you are booking a Disney World or Disneyland package, a $200 due upon booking, it is fully refundable until 30 days before travel when your full balance is due.
If you are booking a Disney Cruise, then 20% of the price is due upon booking, it is fully refundable until 45 days before sail date. The full amount is due on that day.
I don't have the full amount needed for my Disney vacation yet. Do you take payments?
Yes, absolutely! After you reserve your package and put down the required $200 deposit or 20% for your Disney Cruise, you can pay as little or as much as you like as often as you like.
Magic Family Getaways can arrange automatic payments to bill your credit card on specific dates. Just make sure the package is paid in full 45 days before your departure date.