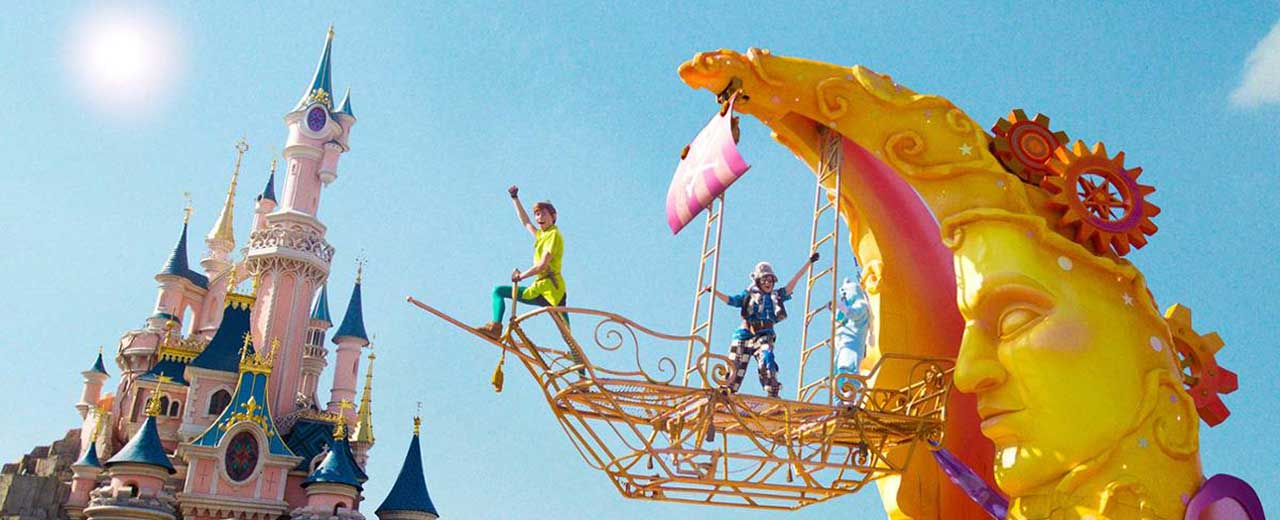 Disneyland Paris has begun its phased reopening. It's time for Magic!
With your family and friends, immerse yourselves once again in the many different worlds within our Parks & Resort. From thrilling rides to fun themed restaurants, and of course, our beloved Disney Characters… enjoy the magic of Disney in a place where your health and safety is our priority. There's no Disneyland Paris magic without you. See you soon in Disneyland Paris, we can't wait to welcome you.
Disneyland Paris is much more than a Theme Park. The Disney magic comes to life at Disneyland Park, Walt Disney Studios Park, Disney Village and our eight magical themed hotels. Over 50 attractions offer magical experiences and exciting adventures for young and old alike. Meet your favourite Disney Characters, be amazed by colourful parades and breathtaking shows and enjoy the huge choice of more than 50 restaurants: the perfect choice for a family break!
Watch and see what makes Disneyland Paris the happiest place on Earth!