AS TO DISNEY ARTWORK, LOGOS, AND PROPERTIES: ©DISNEY
The author is Shaun Knight, a Travel Advisor at Magic Family Getaways.
______________________________________
When it comes to a Walt Disney World vacation, the options for upgrades & special experiences are bountiful. From After Hours events to Lightning Lanes to character dining, there is no shortage of unique opportunities to be had at the Most Magical Place on Earth. One of the more under-the-radar experiences, though, is booking a VIP Tour Guide for your Walt Disney World theme park day.
To most people, the sound of booking a VIP Tour Guide for their own traveling party seems like a far-off dream; either unobtainable financially, unavailable to the public, or both. However, both of these myths are wrong, & booking a VIP Tour Guide is not only available to the general public, but it's actually quite a fantastic value overall!
The first factor that most families assume is unobtainable when it comes to booking their own VIP Tour Guide is price. While it's true that a private tour guide isn't cheap, the reality is that it's a great value when you crunch the numbers. A VIP Tour Guide at Walt Disney World for 2023 runs anywhere from $450-$900 per hour per party. For slower dates (such as September), prices hover in the $400 range, while more in-demand dates (such as Christmas, Thanksgiving, 4th of July, etc), the price generally rises to between $700-$800. For the sake of ease, we will assume a price of $550 per hour, as that is the general median price for 2023 VIP Tour Guides. Walt Disney World requires each party book a VIP Tour Guide for a minimum of 7 hours, bringing our grand total for the day to $3,850 per group. Now here's the fun part, & the piece that most guests forget to factor in when pricing out a guide for their party – that price is for your ENTIRE group, and you can bring up to TEN people in your party! At that rate, the VIP Tour Guide comes out to around $385 per person for SEVEN HOURS of incredible service, backstage access, & seemingly never-ending perks (as we'll get into later). Of course, each member will still need valid park admission for the day (standard day ticket, multi-day ticket, Annual Pass, etc.), and thousands of dollars for one day is certainly far from cheap, but when you consider the perks & the alternatives, the value is easy to see.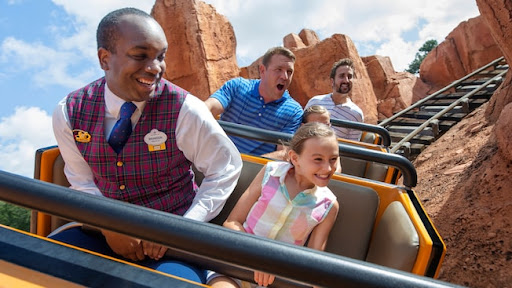 To get a better taste as to the terrific value of a Walt Disney World Tour Guide, let's factor in the average price for a family of 5 for one day at a Walt Disney World theme park (assuming said family wants to maximize their day & ride as many attractions as possible). First off, each member of the family is going to need to purchase Genie+, which currently averages around $25 per day Next, each family member will need to purchase individual Lightning Lanes for (potentially) up to four attractions per day, assuming they are park-hopping. Let's assume the family only rides three headliner attractions out of four, paying an average of $20 each for the Individual Lighting Lanes. We are now at a total of $425 for the day for a family of five. Add on Memory Maker to get your photos for the trip and you are somewhere around $600 per family. Since each VIP Tour allows up to TEN guests, we will double the $600 for two families of five, and now those two families (or one giant family) are looking at somewhere around $1,200 for their one day. Unfortunately, they are also at the mercy of the Genie+ and Individual Lighting Lane rules, meaning hours & hours spent on the cellphone to book rides, only one ride max per attraction, waking up early in the morning to book your first ride, only a one-hour window to access each selected ride, etc. As you can see, if a visiting family is attempting to prioritize attractions during their Disney day, the price can add up QUICK.
Now that we've broken down the math between a VIP Tour Guide (~$385 per person) and a regular Genie+/Lightning Lane day (~$120 per person), let's take a look to see if the price difference is truly worth it by studying the perks of a VIP Tour Guide. When most people hear the word "Tour," they assume a guided, pre-planned trip around the parks. Fortunately, that is nowhere near the case with a Walt Disney World VIP Guide. These 7 (or more) hours are ENTIRELY customizable by you & your party. Want to ride Guardians of the Galaxy: Cosmic Rewind non-stop until you puke with no waits? Done. Want to dine at the most hard-to-get restaurants like Cinderella's Royal Table and Be Our Guest? Done. Want to ride rides all night until right before fireworks begin, but still get a perfect fireworks spot with no crowds around you? Done! A VIP Tour Guide is truly what you want it to be. Of course, your guide will still give you the best tips, tricks, & history on the parks, as each guide is incredibly knowledgeable on all things Disney. They'll also take you backstage in areas not accessible to normal guests. All of these are woven together to make your day as magical as possible, and exactly how you want it! Little-to-no wait times for attractions, front-row seating for shows, direct Tour Guide transportation for Park-Hopping, backstage access, no waits for dining, & concierge-level planning BEFORE your day even starts. The perks truly are almost endless when it comes to a VIP Tour Guide.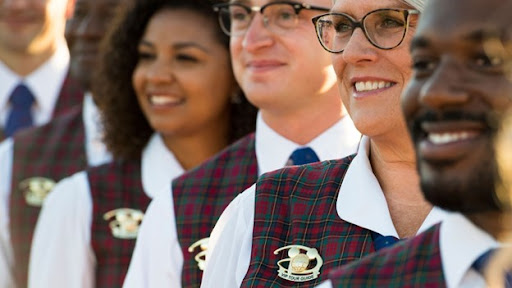 One of the best aspects to the entire land is the roaming characters. Everywhere you look & every corner you turn, a brand new superhero pops up to greet you or take a photo. We spent over 10 hours combined at the land during our trip, & we still felt like we didn't get to see every character that was available. Not only do these roaming superheroes make the land feel vibrant & alive, it also makes you the guest feel apart of the action! Not to mention the fantastic photo-ops for the little superheroes in your party, too. Whether you're a die-hard fan of the Marvel Cinematic Universe or just a casual theme park fan who enjoys character meet-n-greets, the characters of Avengers Campus are one of the coolest aspects to any land at the entire resort.
We could probably go on for pages & pages with the ample amount of other perks available to VIP Tour guests besides these, but that would just be spoiling the magic. A large part of the fun (& value) of a VIP Tour Guide is being surprised around every corner at what kind of magic your guide is able to make for you & your party! VIP Tours may seem far-fetched to most, but once you book one yourself, you'll be hooked for life!
As you can see, booking a Walt Disney World VIP Tour Guide for your family/friends is not only available & obtainable, it's also quite an incredible value. While most families likely can't spend thousands of dollars each day (on top of their tickets, food, & lodging) while visiting Walt Disney World, there is no denying that splurging for a day (or two) on a VIP Tour Guide will create unforgettable lifetime memories while allowing guests to experience a Disney Park like never before.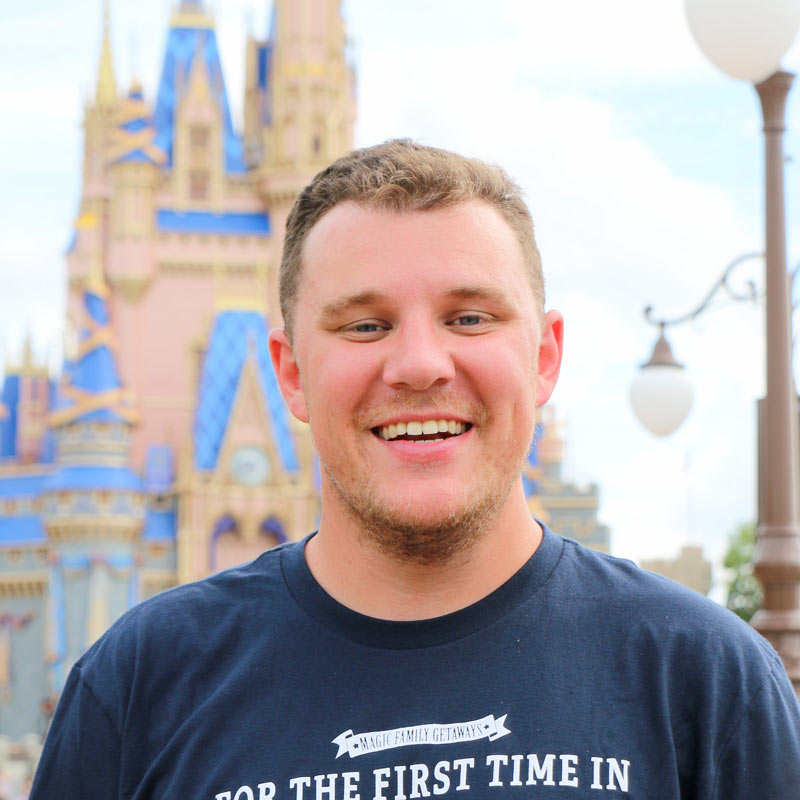 Shaun Knight
Travel Consultant
Magic Family Getaways LLC
An Authorized Disney Vacation Planner
MagicFamilyGetaways.com
Phone +1 (253) 332-3190
Fax +1 (973) 969-3010
Office Hours:
Monday through Saturday 9:00am – 7:00pm PST
Sunday & evening hours by appointment
Shaun became a travel advisor after 4+ years in the banking industry. He is a self-proclaimed travel extraordinaire, although his go-to destinations are Orlando & Southern California. Shaun met his wife at Disneyland Resort in 2018 while they were both on solo trips to the park. He told her he loved for the first time in front of Sleeping Beauty Castle 4 months later & proposed to her in front of the Rivers of America 3 months after that.
When he is not actively planning a future Disney trip for himself or his clients, Shaun spends his time making Disney ranking videos for his YouTube channel, interacting with the theme park community on Twitter, & playing basketball. He is dedicated to using his vast knowledge & experience with the resorts on both coasts to give you the Most Magical Vacation Ever!
Shaun has a Bachelors Degree from Washington State University (Go Cougs!). He has spent his entire life living up & down the west coast, from Seattle to San Diego, & currently resides in Seattle with his wife & puppy.
At Magic Family Getaways, advisors plan and design unforgettable vacation experiences for families who want the confidence that every step is handled. Its team of expert advisors can save you time and money and attend to the smallest detail so you can focus on creating memories that last a lifetime.