AS TO DISNEY ARTWORK, LOGOS, AND PROPERTIES: ©DISNEY
This story is by Nina Gilroy, a Senior Travel Advisor at Magic Family Getaways.
Want to know more about the value and moderate resorts at Disney World? Nina's review and facts about these resorts are spot on! Contact Nina by clicking here or below to book or learn more about these wonderful resorts!
Disney magic is in full effect, and I am making the most of it! At Disney World, resorts are divided into 3 categories – value, moderate, and deluxe.  I had the chance to stay at 4 different resorts this summer and would love to share my experiences at each one. In this blog, I'll share my experiences at my value and moderate resorts.
Value Resort – Art of Animation, Finding Nemo Family Suite
Art of Animation is an amazing option for families with kids. As soon as you enter the lobby, you feel like a Disney artist, ready to create something special for the big screen. My girls were in awe of the colors and beauty immediately, and that vibe continued as we journeyed to our Nemo suite. Disney makes great use of space, and the little touches throughout make you feel like you're on an adventure with Nemo and his crew. The gift shop was larger than many at other resorts, and the quick-service dining area offered an array of grab-and-go items as well as made-to-order food. We spent the morning in the Big Blue Pool, where a zero-entry area awaits guests and is flanked by jellyfish waterfalls. Adjacent to this pool was a splash pad, making it convenient for parents to keep an eye on kids who might run from one area to another. Being on the Skyliner was a huge bonus, as it allowed us easy access to Hollywood Studios and Epcot.
Fast facts:
Standard rooms have a Little Mermaid theme and sleep 4 guests. These are a bit farther from transportation and dining, as suites make up the central area at Art of Animation.
Suites feature Cars, Lion King, or Nemo decor. 
Nemo Suites are considered the preferred location at this resort.
The layout of suites features a bedroom with a king size bed, a double sleeper sofa, and a double table bed, sleeping up to six guests. Two bathrooms and a kitchenette make it comfortable and relaxing.
Art of Animation is one of the two value resorts with access to Disney's Skyliner, which takes guests to Epcot and Hollywood Studios.  
Three pools are on site at this resort. The Big Blue Pool features Nemo and his friends and shares space with the Schoolyard Sprayground. The Cozy Cone Pool is surrounded by life-sized models of characters from Cars, and the Flippin' Fins Pool highlights characters from The Little Mermaid. 
A playground, arcade, movies under the stars, and jogging trail are just a few of the extra recreational activities you can find at Art of Animation!
Other value resorts at Walt Disney World Resort include:
All-Star Sports, Movies, and Music Resorts
Pop Century Resort
Moderate Resort – Coronado Springs Resort, Gran Destino Tower
Coronado Springs blends luxury, class, and fun. This resort has a main tower surrounded by other buildings that feature standard rooms, suites, and casitas. I stayed in the Gran Destino tower in a water view room with two queen beds, and I was blown away by the elegance of the room. The rooms utilize pocket doors in the bathroom area which allow for privacy while also saving room. The sleek room design had plenty of areas to store our luggage, clothing, and everything in between. I stayed here for our agency training trip, and even traveling with another adult who wasn't in my family, there was plenty of room for us to have our own space. It was the perfect spot to feel like an adult on a work trip (which doesn't happen often!) but I could also imagine how much my girls (ages 7 and 5) would love the property. 
Fast facts:
Coronado Springs Resorts allows guests to book rooms in the Gran Destino Tower as well as surrounding buildings. 
Standard rooms sleep up to 4 adults; casitas can sleep up to 8 adults. 
The Gran Destino Tower is considered the preferred location at this resort.
Your tastebuds will go wild with the variety of dining options here! Toledo will delight the tapas, steak, and seafood lovers in your group. Rix Sports Bar and Grill lives up to its name and allows guests to watch a game on one of the 31 TVs while Maya Grill serves traditional Mexican fare.
The Barcelona Lounge serves coffee drinks and pastries, and the Dahlia Lounge is your go-to for adult beverages. And El Mercado de Coronado is a grab and go site that is available for breakfast, lunch, and dinner items. 
The Dig Site is a must-do on your stay at Coronado! The Mayan ruins-themed pool complex includes the Lost City of Cibola Pool, with a 50-foot pyramid centerpiece and a wild water slide. The Dig Site is also home of Disney's largest hot tub on property! While you enjoy the pools, Siestas Cantina and Laguna Bar are the perfect places to hydrate and grab a bite. Additionally, each of the 3 settlements surrounding the resort has its own leisure pool. 
A playground, campfire activities, arcade, playground, fitness classes, movies under the stars, painting classes, and a jogging trail are some of the extra activities you can get involved with at Coronado Springs Resort!
Coronado Springs Resort utilizes buses as the mode of transportation to Disney parks and Disney Springs. 
Other moderate resorts:
Port Orleans – French Quarter
Port Orleans – Riverside
Caribbean Beach
Key Takeaways…
I will definitely be staying at each of these resorts again! While they provided completely different experiences, I left both feeling extremely satisfied and excited to send clients there.The extra room in the suite at Art of Animation was fantastic from a planner-of-the-magic point of view, while the theming and pool area made this a quick favorite for the kids of the trip. Coronado felt upscale and is great for those families who may not want the in-your-face Disney theming but still are looking for the Disney standard of service, fun, and adventure. Art of Animation and Coronado Springs Resorts are the perfect pairing to demonstrate that Disney truly has a resort to match every party's dreams.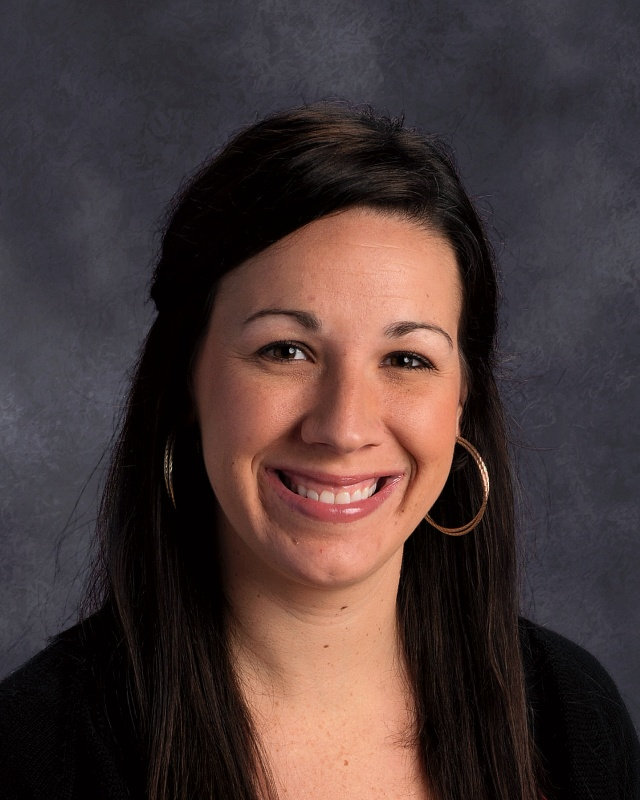 Nina Gilroy
Travel Consultant
Magic Family Getaways LLC
Facebook: https://www.facebook.com/MagicFamilyGetawaysNina
Phone +1 (717) 756-2787
Fax +1 (973) 969-3010
For over 30 years, Nina has been enjoying the magic of Disney. Traveling there as a child, an adult, and now with children of her own, she brings her enthusiasm and expertise to every trip she plans. She'll give you a stress-free planning process full of tips and tricks so the only thing you have to worry about is making memories. She can also help you plan your next cruise, all-inclusive tropical vacation, or international adventure.
At Magic Family Getaways, advisors plan and design unforgettable vacation experiences for families who want the confidence that every step is handled. Its team of expert advisors can save you time and money and attend to the smallest detail so you can focus on creating memories that last a lifetime.