This story is by Krista Connor, a Travel Advisor at Magic Family Getaways. Krista is an expert advisor focusing on family travel. She has many tips and tricks to share about vacation planning and visiting Walt Disney World Resort! Guests ask what can I do on my last day and this story captures some amazing options for so many travelers!
_____________________________________
Check Out Time Does Not Have to Mean Goodbye!
Everyone has their own style of traveling. Some like to arrange for an early departure, especially if you are driving home and have a long distance to go before you arrive home. But, when I travel to Walt Disney World, I like to try to get the latest flight possible because even though I'm leaving, there are still plenty of options to do while you are on property. So, if you have some time between check-out and your departure for the airport or drive home, store your luggage and personal items with Bell Services for the day, then take advantage of ever last magical minute you have. Here a just a few ideas for last day activities:
1. If you have a park reservation and ticket for the last day – use it!
You can still enjoy the park on your last day of your trip. Just make sure that you give yourself plenty of time to return to resort – at least one hour – if you are heading to the airport. Remember, you may need to wait for a bus (you can be sure the one time you need that bus, it will take a while to show up), your luggage or your transportation to airport.
2. Use Your Resorts Pool!
Even though you have checked out of your resort, you are still entitled to use the resort amenities for that last day. Use the pool, grab a meal at the on-site dining option, and if there is a locker room at the resort (some may not be available while COVID enhanced health measures are in place, be sure to always review this link Know Before You Go) use it to change before leaving. You may want to consider packing a separate day bag that you can grab from Bell Services to do that quick change at the end of the day.
3. Go Shopping!
Head over to Disney Springs for a few hours and enjoy all the dining and shopping options it offers. If you have a magic band (and soon you will be able to use Mobile Magic) you can continue to add charges to your resort folio during the last day of your stay as long as you have set up a credit or debit card on your account.
4. Visit Resorts
Every Resort at Walt Disney World has it's own theming and personality. Visiting some of the other resorts on property to see what each has to offer. Enjoy the relaxing classical piano in the lobby of the Grand Floridian. Head over to the lounge at the Polynesian for a cocktail or quick snack at Captain Cooks. Maybe grab the skyliner to the Riviera Resort for a latte at Le Petit Cafe. What about a Beignet from Port Orleans French Quarter Resort? You can take advantage of Disney's transportation system to get you to any of these resorts by heading first to a theme park or Disney Springs then hopping on the best option to get you to your destination – just remember that you need to give yourself plenty of time to head back to your resort once you are ready to leave.
5. Take a Ride on the Monorail or Skyliner
Just like taking a leisurely Sunday drive, a ride on the Monorail or the Skyliner can be very relaxing and enjoyable. You could hop off at different resorts and stroll around the property, check out the stores , and even grab a bite at one of the dining options. If you choose to ride the monorail, jump off at the Transportation and Ticket Center and do a loop around Epcot so you can see all the changes happening to that park.
6. Have a farewell Character Meal
Book a character meal either early enough for you to finish and return to your room to check out or after you complete the process. Chose a place that you might be able to combine a Meal and Resort visit together, like Chef Mickey's, at the Contemporary Resort or Topolino's Terrace at the Riviera Resort. That way after your fun-filled meal with Mickey and friends, you can spend a few moments walking around and exploring.
7. Play a round of Miniature Golf
If you book a package, you receive a free round of mini golf, so why not use it! Walt Disney World has two miniature golf courses, Fantasia Gardens and Fairways Miniature Golf and Winter Summerland Miniature Golf. Each location has 2 different courses offered as well. Eighteen holes of mini golf to end your magical adventure seems like a great way to spend your last day.
8. Visit Ft. Wilderness
Ft. Wilderness is a hidden gem in the most magical place on earth. More of a rustic location than the rest of the resort, those who enjoy camping or cabin experiences usually select this resort location. But for those of us that stay elsewhere, we're missing several great experiences. Explore the Ranch, Go Horse Back Riding, or even take the Wilderness Back Trail Adventure Tour, which is a 2-hour tour on Segways that includes stops at Disney's Wilderness Lodge, the stables of Tri-Circle-D Ranch.
9.Take a Balloon Ride in Disney Springs
If you have been to Disney Springs, you've seen the Hot Air Balloon hovering above. Why not give it a try? Ascend 400 feet into the sky and enjoy breathtaking, 360-degree views during a tethered 8-minute balloon ride experience.
10. Visit Disney's Boardwalk
Located in the Epcot Resort area on Crescent Lake, is Disney's Boardwalk – inspired by turn of the century coastal shore towns like Coney Island and Atlantic City. Visit the Boardwalk Bakery, play classic arcade games, and cruise down the boardwalk on a Surrey bike or simply sit, relax and enjoy some down time.
So when you are planing your next magical trip to Walt Disney World with your favorite Magic Family Getaways Travel Advisor, remember to consider that later flight or departure time to give you an opportunity to try some of these fun activities!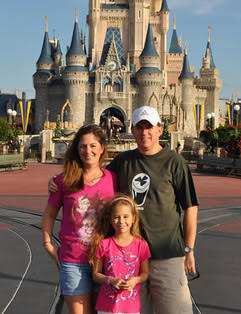 Krista Connor
Travel Consultant
Magic Family Getaways LLC
Facebook: https://www.facebook.com/kristamagicfamilygetaways/
Phone +1 (856) 979-3763
Fax +1 (973) 969-3010
Graduating from Rowan University with a BA in Communications, Krista has formulated career experience in a variety of skills including events planning, marketing, and communications. She has been able to apply these skills towards budgeting, planning, and executing the best Disney vacations. Krista has planned group trips, coordinated extended family vacations, and been recruited by first-time Disney travelers to help them through the Disney World planning process.
Krista has obtained this important credential in our industry by taking various hours of education in Autism. She will be taking continuing education in Autism every year and assisting families traveling with Autism.
Krista lives in Marlton, NJ with her husband Dennis and daughter, Kayla. Besides planning Disney and Universal vacations, she enjoys crafting and can be found making her friends and family Disney Tee shirts and Mickey ears!
At Magic Family Getaways, advisors plan and design unforgettable vacation experiences for families who want the confidence that every step is handled. Its team of expert advisors can save you time and money and attend to the smallest detail so you can focus on creating memories that last a lifetime.