This story is by Krista Connor, a Travel Advisor at Magic Family Getaways.
Krista is an expert advisor focusing on family travel. She has many tips and tricks to share about vacation planning and visiting Universal Orlando. Please read on if you are looking for ideas for the perfect Mother / Daughter, Mother / Son, Father / Daughter, Father / son or any combo with you loved ones for weekend getaway at Universal!
_____________________________________
Family Vacations are the best vacations obviously, but there are times when I like to travel alone with my daughter to get some one-on-one bonding time with her. We just spent an extended weekend at Universal Studios Orlando and had such a fabulous time – I thought I would share some of the tips and highlights from our visit.
1. Stay on Property!
There are so many advantages to staying on property at Universal Studios Orlando. Free shuttles to theme parks / City Walk area. We never had to wait for a shuttle as there was always one waiting. Early morning access to the Wizarding World of Harry Potter (and Volcano Bay when open) is offered to on-site resorts guests, enabling them enter parks one hour before general admission. Even better, if you stay at one of the Premier Universal Resorts – Loews Royal Pacific, Hard Rock Hotel or Loews Portofino Bay – you also get complimentary express passes, which allow you to skip the stand-by lines at most of the rides and attractions.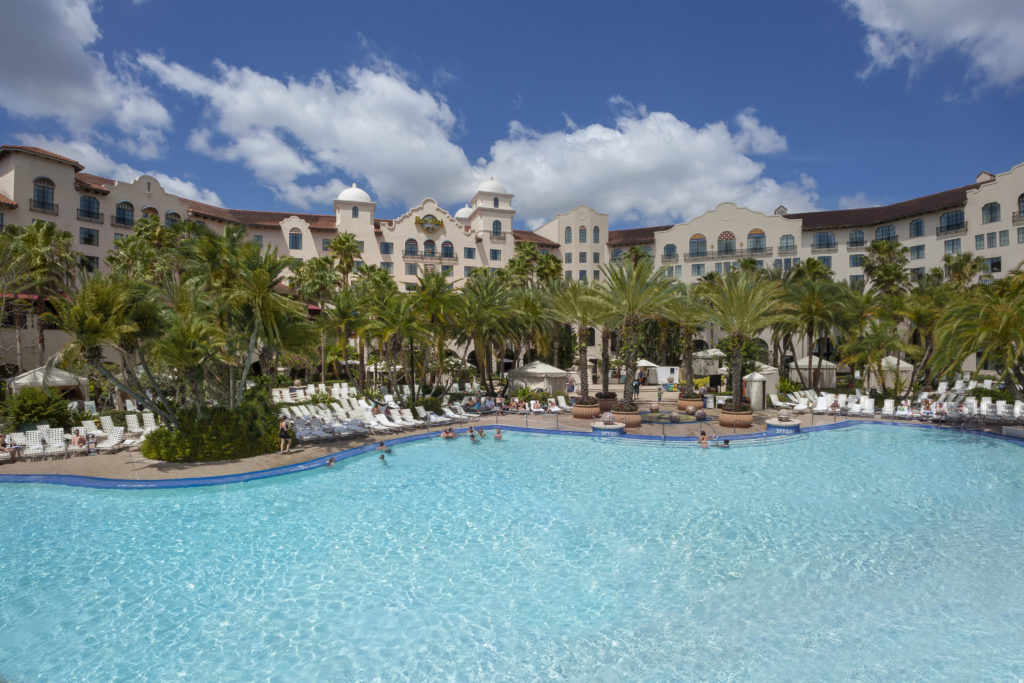 2. Take advantage of the Early Morning Access
If you get the opportunity to access the parks before they open, do it! We were able enter the park at 8am and went directly to Hogsmede to get in line for the newest attraction in that area – Hagrid's Magical Creature Motorbike adventure. The line was less than 30 minutes and once we completed, we were onto our next stop Harry Potter and the Forbidden Journey. We had both these attractions completed by the time the regular admission was open. Because of the early morning access, we had completed most of what we wanted to accomplish that morning and were able to take a mid day break.
3. Take a ride on Hogwarts Express
The Hogwarts Express is so much more than transportation from Universal Studios to Islands of Adventure. Even the attraction queue allows you to experience what it's like to cross over to track 9 ¾ into the world of wizards and death eaters. Make sure you take the trip from both King's Cross Station and Hogsmede – they are separate experiences each way!
4. Do Comparison of Different Butter Beers
What's a trip to Hogsmede or Diagon Alley without grabbing a Butter Beer beverage?? Cold, Frozen or Hot, when available, you have to experience Butter Beer in its different states and pick your favorite. My favorite was hot, but Kayla preferred the frozen option.
5. Try something new!
There is so much more than just the Wizarding World of Harry Potter at Universal. I'm a little bit of a coaster chicken, but I made it a point to try 2 new ones – Hagrid's Magical Creature Motorbike adventure and the Incredible Hulk. Hagrid's Magical Creature Motorbike adventure is an immersive experience where you are taken on magical motorbike through the forbidden forest. Along the way you not only get a fast… I mean fast… trip through but along the way you visit with some of Hagrid's most favorite creatures like Fluffy. Of course when it comes to Hagrid's magic, nothing ever goes as planned.
The Incredible Hulk coaster is something I wanted to do for years and finally strapped on a backbone to do it with my daughter. I am so glad I did – this super fast, smooth coaster catapults you upside down into a weightless zero-gravity roll, then sends you through several loops and corkscrews all while making you feel like your a super hero. I got off and immediately wanted to do it again!
6. Use the Universal App
The Universal App was a life saver when I needed to know what the wait times were for certain attractions, locate and get directions to the next attraction we wanted to ride, dining options and more. During the day some of the attractions are taking advantage of virtual queues – you can get into the virtual queue at specific times based on availability.
PRO TIP! Universal's App has a wait time alert – 75 minutes too long for you to wait, set an alert for your ideal wait time and the app will let you know when the attraction's wait reaches that time frame.
7. Pose with the Characters
I don't care how old I am – I will always stop and pose with character. Even during social distancing protocols, Universal has made it safe to stand and take a selfie with Sideshow Bob, Krusty the Clown, Max from Secret life of Pets and more. More than just posing with characters, I made sure that Kayla and I were in /the photos together – this is what the weekend was all about sharing, bonding and remembering.
8. Have a meal at City Walk
The dining options and shops on City Walk are too convenient not to take advantage. From sushi and burgers at CowFish, to a salted rim at Margaritaville, to 50 types of doughnuts available daily at VooDoo Donuts, make sure you don't forget to fuel up on some of the great dining options! What's a Memphis Mafia Donut? I want one now!
9. Get a Milkshake from Toothsome's Chocolate Emporium
It's a Milkshake? It's a Cupcake or an Ice Cream Sandwich or Moon Pie. It's amazing is what it is! These monstrous desserts are a must try and if milkshakes are your thing, then there are sundaes, puddings and pies. Or you can stop at the confectionery counter and grab a treat there.
10. Make Memories!
One thing I've realized is sometimes I am in such a hurry to get to the next attraction or reservation, I miss what's happening currently.  I try to remember to enjoy the "now" and worry less about "what's next."  A perfect example on this trip was, as we were walking to catch the shuttle, a music video was on a big screen in City  Walk and it was a musician my daughter loves.  She got so excited when she saw it, I decided to stop and watch for her and in doing so it sparked a conversation about the musician, the song, and so much more.
Remember the real reason you take vacations in the first place.  Vacation is a time for decompressing from the realities of every day.  It's a time to unplug and enjoy each other. I know my Mother / Daughter trip to Universal holds many memories we will enjoy for a long time!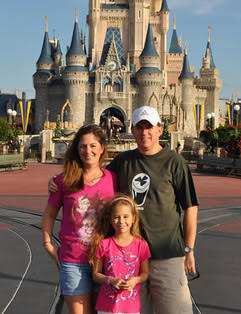 Krista Connor
Travel Consultant
Magic Family Getaways LLC
Facebook: https://www.facebook.com/kristamagicfamilygetaways/
Phone +1 (856) 979-3763
Fax +1 (973) 969-3010
Graduating from Rowan University with a BA in Communications, Krista has formulated career experience in a variety of skills including events planning, marketing, and communications. She has been able to apply these skills towards budgeting, planning, and executing the best Disney vacations. Krista has planned group trips, coordinated extended family vacations, and been recruited by first-time Disney travelers to help them through the Disney World planning process.
Krista has obtained this important credential in our industry by taking various hours of education in Autism. She will be taking continuing education in Autism every year and assisting families traveling with Autism.
Krista lives in Marlton, NJ with her husband Dennis and daughter, Kayla. Besides planning Disney and Universal vacations, she enjoys crafting and can be found making her friends and family Disney Tee shirts and Mickey ears!
At Magic Family Getaways, advisors plan and design unforgettable vacation experiences for families who want the confidence that every step is handled. Its team of expert advisors can save you time and money and attend to the smallest detail so you can focus on creating memories that last a lifetime.