This story is by Felice Friedman, a Travel Advisor at Magic Family Getaways.
Felice truly enjoys matching families to their perfect Walt Disney Resort! Learn below about the 5 things she always takes into consideration for every family that she works with when planning a Walt Disney World Vacation!
_____________________________________
One thing Walt Disney World has is options. For everything! There are over 400 places to grab a bite, over 170 attractions… there are even over 10 flavors of popcorn at Beverly Sunset Shop in Disney's Hollywood Studios alone!
At the most magical place on earth, choices are everywhere.
But the most important choice you make about your Walt Disney World vacation is actually the first one you have to make: Where to stay?
There are 31 resorts on property and here are 5 things to think about when you choose which one is best for you.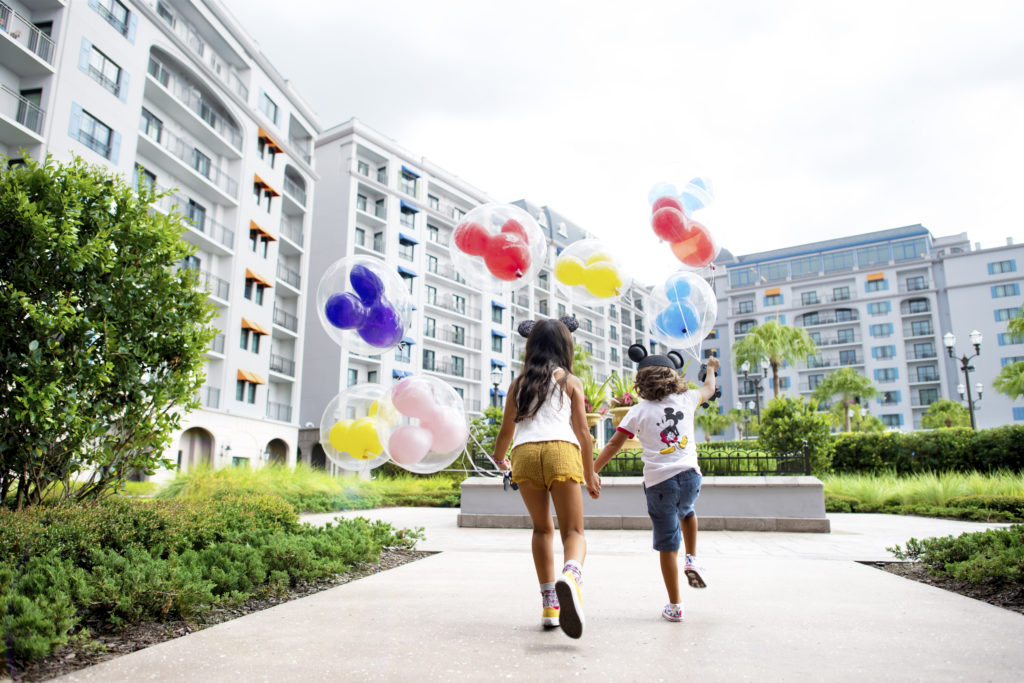 1. Budget
One great thing about Walt Disney World is that they have resorts that fit perfectly with any budget. Maybe you're coming in on a shoestring budget. Maybe you'd rather spend your money on things other than lodging. (A VIP tour perhaps??) Maybe this is your once in a lifetime trip and the sky's the limit? Maybe you fall right in the middle? This is an important first step to figuring out which resort you would be most comfortable.
2. What is your ideal Disney Day…and how long do you want to spend traveling?
Do you picture yourself in the park the moment it opens in the morning and being ushered out at night after getting one last picture of a deserted nighttime Main Street? Or do you see yourself spending the morning in the park, coming back for a nap and some pool time before heading back out for an early dinner? How much time will you really spend at your resort, doing anything other than sleeping? And how long are you willing to spend traveling to and fro? These questions can really help you figure out what you're looking for in a hotel in terms of distance to the parks, amenities and food options.
3. Who's in your crew?
Are you a group of friends who dont mind sharing a bed and a fold out couch? Or do your teenage twins need separate sleeping spaces from the baby? Your 7 year old would LOVE a princess themed room. Does Gramma want her own bathroom? Or are you a young couple who just need one bed thankyouverymuch. How many rooms, how much space and how many beds you will need are real things to think about. Comfort is paramount!
4. Food
Do you want a resort where you can have a big character buffet breakfast every day? Or are you planning to eat some granola bars before racing out to the parks? Do you need a kitchenette to make some mac and cheese for the kids before heading out to a later dining reservation? Will you want to come home from the parks and grab a cocktail before heading up to bed? How you plan to structure your meals will be an important thing to consider before you choose your resorts, as dining options look different at all of them.
5. Let's talk amenities
Well, you're gonna have to have a gym at the resort. Or maybe you don't care at all, you'll get your steps in at the park. You want a pool with a slide or two. And a sandy bottom! Actually, a quiet pool section, where you can grab a frozen drink and relax without too much noise. And maybe you want to rent a bike or a canoe and see the grounds. And a recreation center to play games with the kids at, would really come in handy. Or maybe none of these are important to you!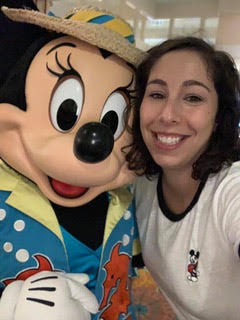 As you can see, there's a lot to consider when it comes to picking your Walt Disney World Resort. Luckily, I'm an expert! I look forward to helping you pick the best resort for you and your families needs.
Felice Friedman
Travel Consultant
Magic Family Getaways LLC
An Authorized Disney Vacation Planner
MagicFamilyGetaways.com
Facebook: www.Facebook.com/MagicFamilyGetawaysFelice
Phone +1 (617) 835-3559
Felice remembers her first Disney vacation (complete with fanny pack, keds and a 80's style mickey shirt!) as the best week of her life. Not much has changed in the past 30 years, but now she brings her husband and two boys with her to experience the magic. (She still rocks the fanny pack!) Felice knows that first time visits can be overwhelming, and is committed to making sure that families have a fun, stress free, memory filled magical vacation. Felice studied political science at the University of Rhode Island and lives in Boston, where she owns a Craft Beer distribution company with her husband.
At Magic Family Getaways, advisors plan and design unforgettable vacation experiences for families who want the confidence that every step is handled. Its team of expert advisors can save you time and money and attend to the smallest detail so you can focus on creating memories that last a lifetime.