AS TO DISNEY ARTWORK, LOGOS, AND PROPERTIES: ©DISNEY
How to make the most of your visit to the world's most magical place.
Whether you're planning to visit Disney World for the first or fifth time, the planning process can be overwhelming. That's why it's so important to have an expert guide you through everything from which resort to stay in to theme park attractions to take in and meals to reserve. I'm pleased to share some of my best tips and advice for planning a Disney vacation!
Why should I consider using an Authorized Disney Vacation to book my vacation?
You should use an Authorized Disney Planner to book your Disney vacation because the agency has earned this professional distinction from Disney directly. It's due to the agency's sales levels and commitment to providing excellent client service similar to what Disney would provide, which includes up-to-date training for the entire team of travel advisors.
These planners are Disney vacation experts and trained on all five of Disney's destinations. We are not just Walt Disney World specialists or theme park vacation planners; we are also expert advisors for Disney Cruise Line, Disneyland Resort in California, Adventures by Disney and Aulani, a Disney Resort vacation. When you see the Authorized Disney Vacation Planner logo affixed to an agency's website it means that the agency has gone through Disney's due diligence to earn this important distinction. Almost any travel agency can book a Disney vacation but not all are authorized.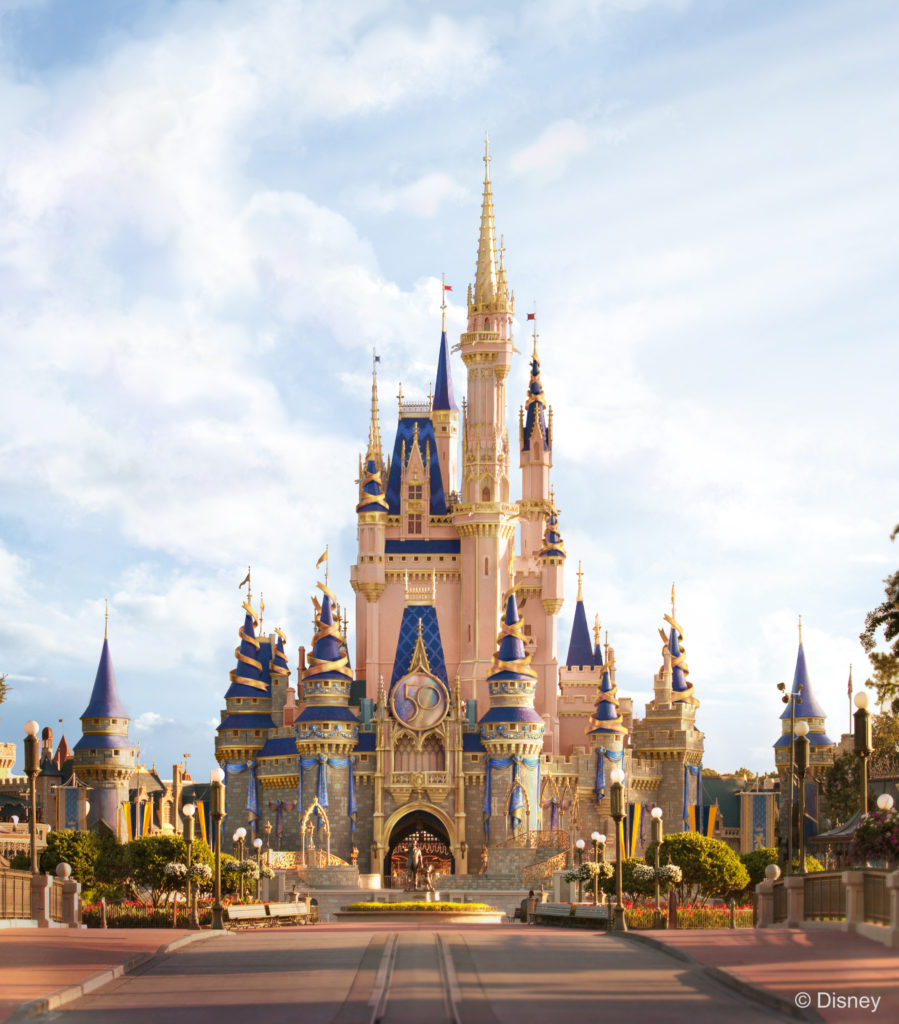 Is there a best time of year to visit Disney World?
The best time to visit Disney is when the dates and travel time work for you and your family. Pricing does not shift much during the year, even during "quieter" times. Nowadays Disney has filled up the calendar all year long with so many amazing festivals and events that there really isn't a quiet or slower time. Many years ago, it used to be that during the school year the parks were quieter and priced a little lower. But with such a full calendar all year at the theme parks, you should choose the time that works best for you.
How far in advance should I plan?
We recommend planning as far in advance as possible. Disney World has had tremendous success after reopening last July. They have shown the public they have new safety protocols and technology in place, which has resulted in people flocking to the parks from all over the US. Since many were not traveling internationally, everyone wants to go to Disney, quickly filled the inventory at many of the resorts.
The sooner you know when you would like to go, the better choices you will have in terms of resorts and room accommodations. For example, we have guests booking the Polynesian 499 days in advance. This resort has been the most popular resort for many guests largely due to the re-imagined guest rooms, Moana style. The rooms are gorgeous!
Disney has a very flexible policy with the deposit to secure a vacation package. The deposit on a Disney resort package is $200, which is refundable and dates can be shifted and tickets can be edited if something should come up. What's important is that you have secured your first choice on accommodations and travel dates. The rest of the details can be reviewed with your travel advisor.
There are so many Disney resorts. How do I choose the right one?
There are more than 25 Disney Resort hotels to choose from in the Disney Resorts Collection.  These can range from budget-conscious accommodations to luxurious deluxe hotels and reviewing these resorts can sometimes be overwhelming. The Disney resort is a very big component of your vacation. It's not all just about the parks.
When you work with a travel advisor at Magic Family Getaways we know the resorts inside and out and most likely have stayed at most of them. We help our guests with the resort selection and pricing process. The resort is a very important part of the vacation and it's very important for our clients to know about the resort's location, pools, and activities when working on vacation planning. There is so much to see and do at the parks that resting is a really important part of your experience, especially if you have smaller children. Teens may want to move around themselves and want to be more in the center of things. Families with teens tend to prefer the Epcot area resorts while families with smaller children prefer the Magic Kingdom area. There truly is a resort for every family's vacation style and budget.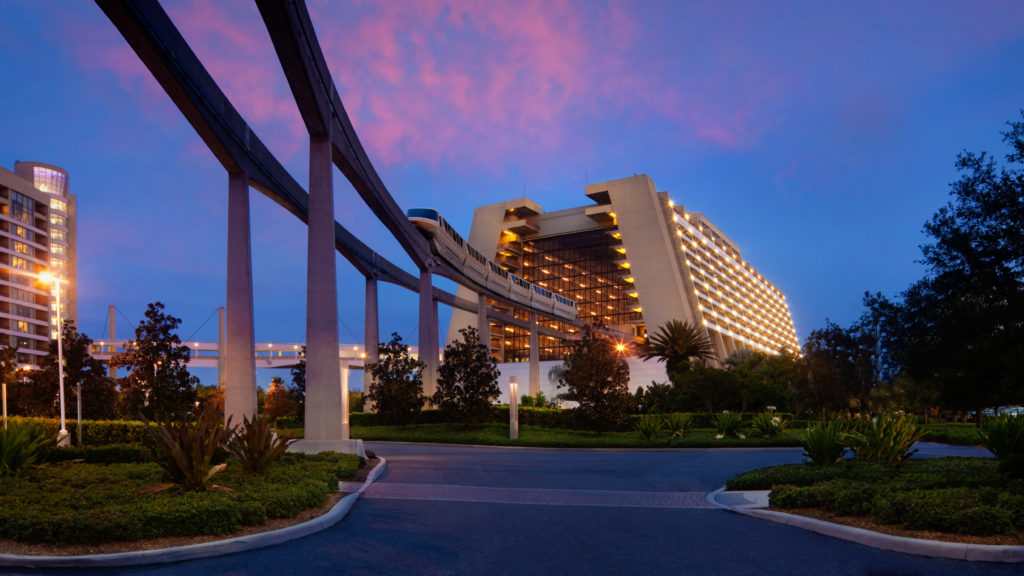 My friends say I should stay at one of the monorail resorts. Why is that?
There are three Disney Resorts that have direct resort access to the Monorail: Disney's Grand Floridian Resort & Spa, Disney's Polynesian Village and Disney's Contemporary Resort. These resorts are right next to the Magic Kingdom and a quick ride on the monorail gets you to the entrance. You'll pass security at the hotel before getting on the monorail. Ease of access to the Magic Kingdom makes these resorts some of the most popular and sought after.
These resorts also offer access to the Magic Kingdom by boat, like the Polynesian and Grand Floridian. You can walk to the park entrance from the Contemporary and Grand Floridian. With plenty of modes of transportation and ease of travel back and forth, not to mention the amazing themes of each of these resorts, many of our guests like to book these resorts for their first visit.
Why is the pool at Disney's Beach Club known as the "best Disney pool."
The Stormalong Bay is the themed pool complex shared by Disney's Yacht and Beach Club Resorts. Three play areas with nearly a waterpark unto itself, a big slide on top of a pirate ship leading into the main pool area, an expansive lazy river, a zero-entry pool with sandy beach and plenty of pool spaces to swim make this a favorite to many! I think I counted 5 pools, including the wading pool at the slide's entrance. It's a comfortable, expansive and great place to play, relax and hang out. There are cabana rentals as well as an outside bar for snacks and cocktails.
Having such proximity to Epcot and Hollywood Studios offers a great midday break between the parks to swim and relax. If vacation time permits, save a half or full day to enjoy this pool and resort during your stay.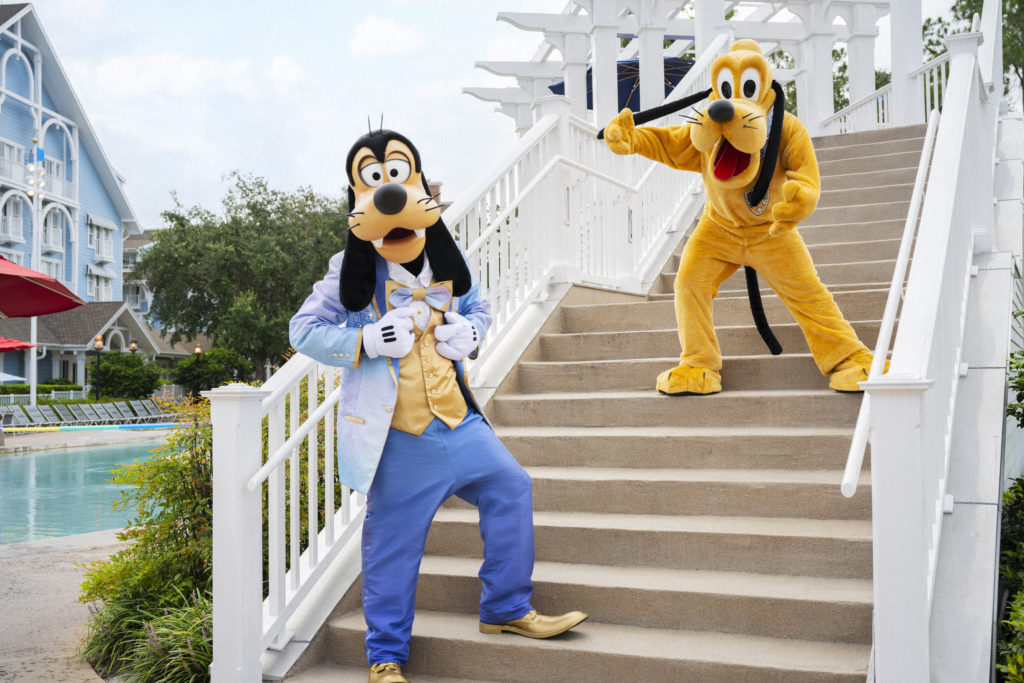 Knowing Disney World is one of the hottest vacation spots ever, what insider tips can you share about visiting?
My first tip is to stay on property, meaning stay at a Disney Resort. Disney Resort guests will receive benefits first, such as earlier park morning access, earlier access to schedule Genie +, Disney transportation.
Plan early—as soon as you know when you would like to go put something on hold. Deposits are just $200 and fully refundable. Don't ever try to see everything on your first visit. There's plenty to see and do for all ages, all times of the year. Relax, go to the parks, schedule a character meal for the kids and another adult meal for the adults. This will give balance to your day or week. Remember for everything you schedule for your children, schedule something for yourself. We have a list of babysitters if that helps.
Fifty years ago, the Walt Disney World® Resort opened its gates. And now the magic is calling everyone to The World's Most Magical Celebration. The Theme Parks will shine like never before as the four Walt Disney World® Park icons transform nightly into magnificent Beacons of Magic. Throughout the celebration, you'll be immersed in shimmering EARidescence and experience special touches, including ornate embellishments on Cinderella Castle and décor throughout the Theme Parks and beyond. And at the heart of everything, Cast Members will be sharing magic across Walt Disney World® Resort, ready to create unforgettable memories that last a lifetime. 
Plan, book and save on your next Disney vacation with Magic Family Getaways.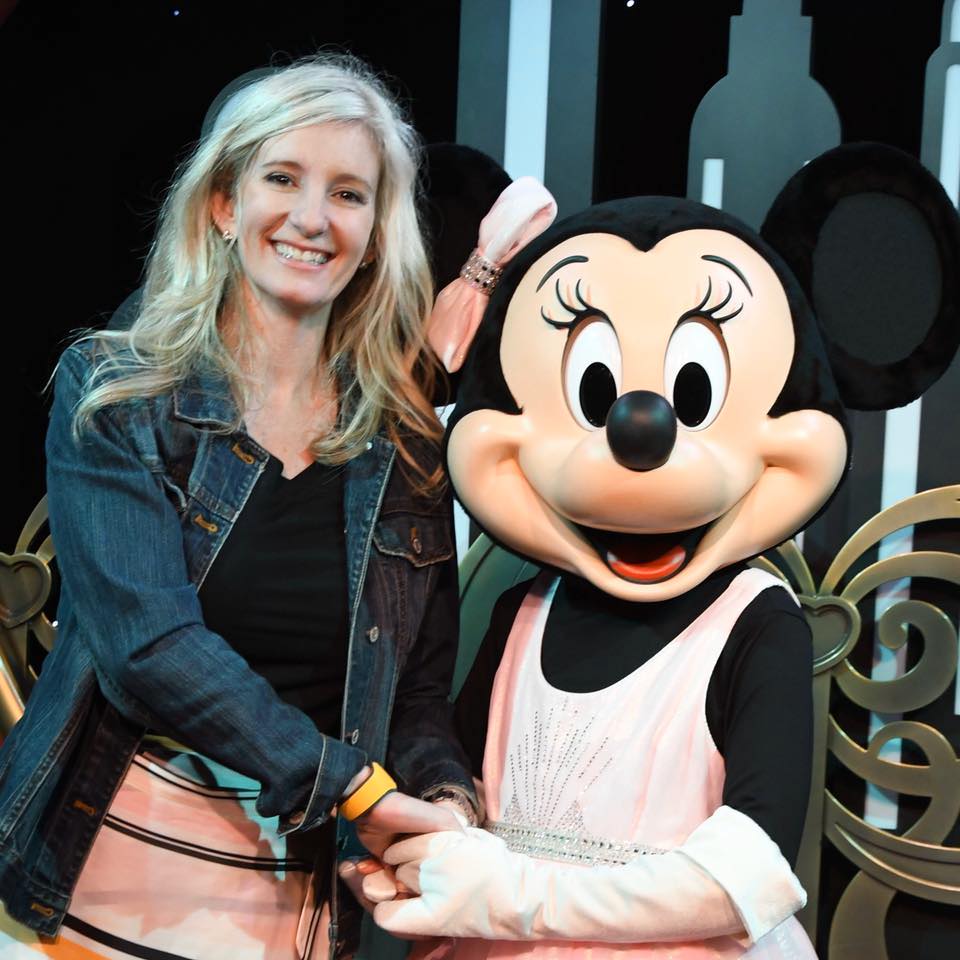 Kimberly Anwar is the owner and founder of Magic Family Getaways. She resides in Glen Ridge, New Jersey, married and is the mom of three active boys. Her favorite Disney character is Moana, and she embraces Walt Disney's quote, "When you believe in a thing, believe in it all the way, implicitly and unquestionable."
At Magic Family Getaways, advisors plan and design unforgettable vacation experiences for families who want the confidence that every step is handled. Magic Family Getaways is a family-run travel agency and an Authorized Disney Vacation Planner, meaning you benefit from its expert service, destination knowledge and training. Magic Family Getaways is licensed, bonded and insured to book travel with its head office in Montclair, NJ and travel advisors around the state to service clients.