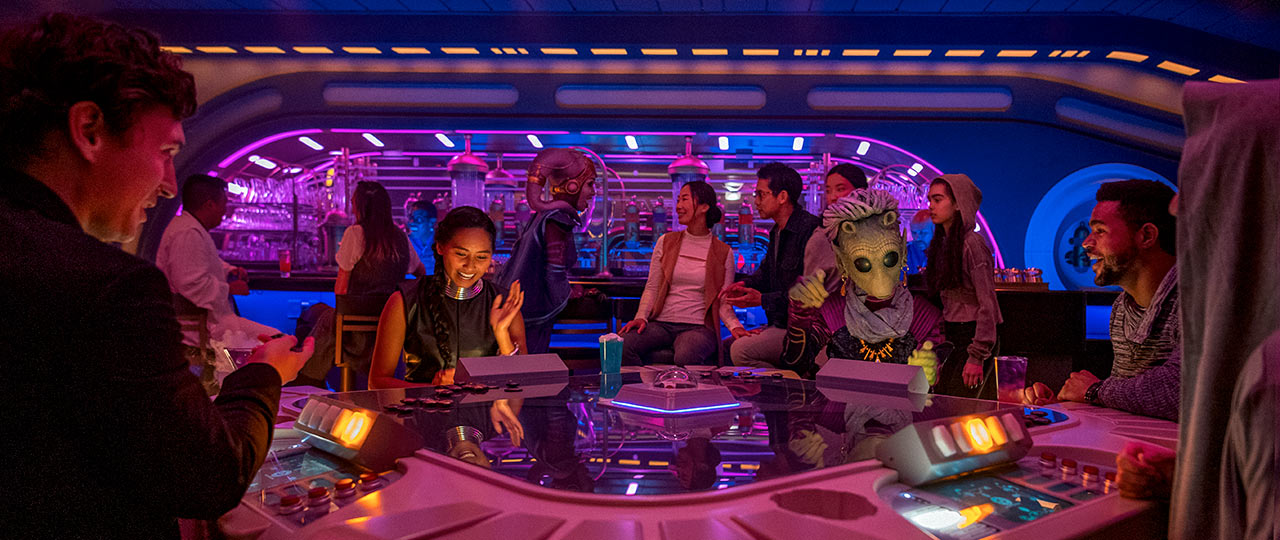 Ta'bu e tay Travelers: FIRST PASSAGE – 100% Cosplay Voyage – October 10, 2023
A 2-Night, Immersive Adventure at Walt Disney World® Resort
Experience Your Own Star Wars Story
 Star Wars: Galactic Starcruiser is like nothing else you've ever experienced: part live immersive theater, part themed environment, part culinary extravaganza, part real-life role-playing game—and yet so much more. As the airlock slides open, your whole world changes. Step off the launch pod and into your own epic Star Wars story, one where you decide your fate. While your story unfolds, you'll have the power to choose your path. Will you follow the rule of the First Order or join the Resistance in a secret plot? Strike a bargain with a gang of smugglers or sit back, sip a cocktail and watch it all from a safe distance? The choice is yours. You are the hero of your very own Star Wars adventure – the most immersive Star Wars experience ever created!
 While your choices determine what happens during your Star Wars: Galactic Starcruiser adventure, including highlights like:
New and familiar Star Wars Characters need your help and will invite you to delve deeper into the story—interact with them like never before, embark on secret missions and create alliances.
Wield a lightsaber as you face off against a remote training device.
Explore the Bridge and operate the ship's systems and controls.
Take an exclusive transport to the planet Batuu, where you'll have the opportunity to engage in unique missions and experiences that extend the story of your adventure.
Your story may even lead you to discover the inner workings of the ship in the Engineering Room.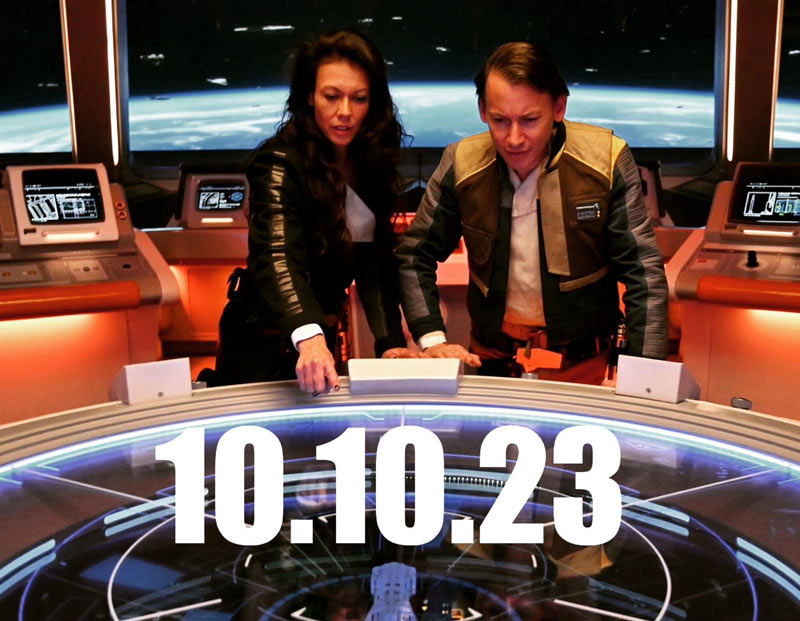 – FIXED RATE AND GROUP DISCOUNT
– Exclusive voyage, booking cabins on this voyage is not open to the public*.
– First come first serve to those who complete this form and provide deposit after price is quoted. Deposit amount will be noted on your quote, will have access to requesting suites and Captain's Table.
– Instructions for deposit will be provided with your quote.
– Cabin-mate finder services for individual travelers and smaller parties.
– Exciting exclusive giveaways and gifts for confirmed Ta'bu e Tay: First Passage travelers.
This voyage is being brought to you by Naomi Sonfield at Magic Family Getaways LLC. It
will be booked exclusively with Magic Family Getaways LLC, which is an Authorized Disney Vacation Planner.
Naomi will be the senior travel advisor in charge of the Ta'bu e tay Travelers: First Passage group. She will work to organize, book and confirm all of this amazing experience! In addition, she will be coordinating CSL portrait and Image Design activities, Droid Depot, Savi's, and Oga's Cantina reservations for those that request it.
Naomi has been a repeat Halcyon passenger and currently a member of several Star Wars costuming groups. She has extensive experience working with Disney Destinations booking numerous clients aboard the Halcyon since its opening.
Thank you again for joining us on this First Passage!
Naomi is truly looking forward to joining you on this voyage!

*Participation in the Ta'bu e tay Travelers: First Passage is by invitation only. At this time, cabins on this voyage are not available to the general public.